Blogs & Businesses: The History & Development of BigKidSmallCity.com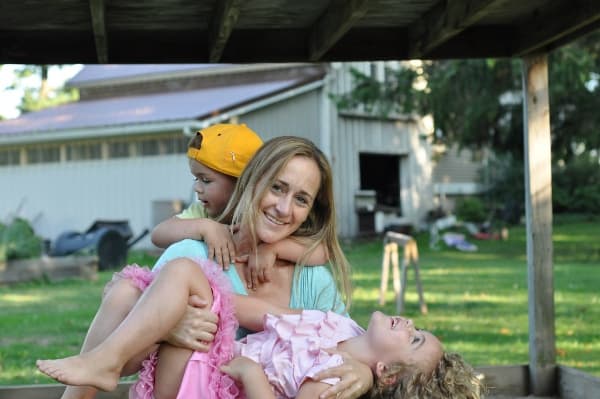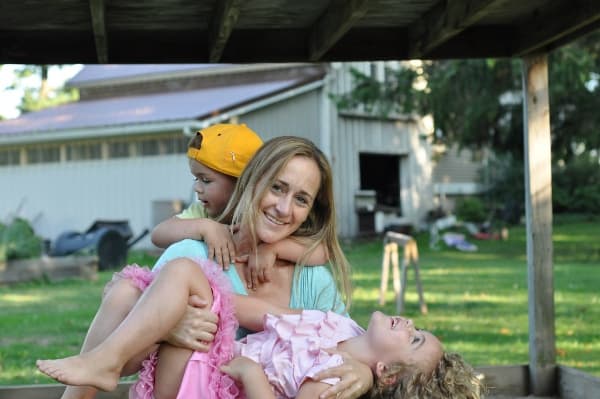 For those looking to build their own online platform, for a business or blog, read on to learn a little about the history and development of BigKidSmallCity.com.  I recently hosted a Question-and-Answer call for those looking to start their own website…. and below are the answers to the questions they asked!
Why did you start BigKidSmallCity.com?
I started BigKidSmallCity when I was expecting my 3rd child.  I was about to take another maternity leave from my engineering job and was driving myself insane by cleaning up the same messes, over and over again, instead of exploring the museums, parks and festivals that were right next door.
I started website to be accountable for actually getting out of the house and exploring Houston with my kids.  Once we got good at it, I wanted to encourage other people to do the same.
For three years, I worked on BigKidSmallCity.com while I also worked as an engineer for a telecommunications company.  One year ago I was able to leave my corporate job and work on BigKidSmallCity.com full time.
How did you set up the website?
BigKidSmallCity.com was set up from scratch, in my house, with the kids running around.  My husband and I taught ourselves to set up the self-hosted website (with WordPress.org on the back-end).  It has always had a professional theme, developed for WordPress… and a not so professional logo, header and content.
When I got smart, I hired DesignInca.com to create a professional logo (and later to design book covers).  If I was starting all over again, I would have hired someone to do the logo from the start.
The content just got better over time.  As I figured out how to update the website, what I liked to write about and what was well received, the content improved.  The same goes for the pictures.
Simply to survive with the job, kids and blog, I created a post calendar… which is why you always get the weekend posts, the restaurant posts, park posts and other regular posts on the same day each week.
How did you pick the domain name?
For BigKidSmallCity.com, I knew I wanted to use Kid and City.  I could have used the word "Houston" in my domain name, but when it was created, I wasn't sure I wanted to limit myself to one city or have the option to expand to other big cities.
Many combinations were already taken, as seen on GoDaddy.com, and I finally decided on BigKidSmallCity.com.
Since the name can be confusing, I also bought BigKidSsmallCity.com for those that typed it in incorrectly.
For more information on how to pick a domain name and how to purchase it, see the video HERE.
What tools do you use?
I use very few tools or schedulers.  I schedule my Facebook posts directly on Facebook (and encourage you to do the same for the best Facebook reach).  I post directly to Twitter, Pinterest and Instagram.
I do use GIMP to edit my photos and Camtasia to edit my videos.
What do you use to track your statistics?
For a quick look at my daily page views, I use the WordPress Jetpack Site Stats on the back-end of my website.  For detailed statistics, I use Google Analytics.
Which social media platforms do you use?
My audience is mostly moms, so Facebook is my most popular social media platform.  Because my website is a "news" website, I post 15 times per day and have a goal of posting 24 times per day.  (Not all blogs will post like this.)
I also use Twitter, Periscope, YouTube, Zomato, Instagram, Pinterest, and LinkedIn.  Twitter is where I've made most of my connections with other bloggers and news stations.  Periscope is where I have started live broadcasts on things to do for the weekend.
Each week I also post my favorite things to do in Houston for the weekend to YouTube, and embed the videos on my website.  (Note that these videos are uploaded directly to Facebook for the most number of views.)
Zomato is where I share my restaurant posts each week.  (Not all blogs will care about restaurant reviews.)
Pinterest is fun for me, but not a major driver of traffic.  Instagram is a glimpse into my days exploring Houston.  And LinkedIn was once used to develop connections in the engineering world… and I am now moving it to make connections in the blogging world.
Remember that all social media should be used as a platform to get people back to your website.  Good engagement on Facebook could disappear due to some Facebook change… but you fully own and fully control your own website.  See more details in this VIDEO.
How long did it take to build an online platform?
When I started the website, only my mom and my friend read it.  This was bad because I was spending so much time on it, and no one was reading it.  This was good because I did not really know what I was doing.
I was not focused on the website full time, so things could move faster for you, but it took 1 year for it to get recognized as a place to find things to do in Houston with kids.  It 2 years for it to "tip" and it to grow quickly with more readers, email subscribers and Facebook likes each day.  At 3 years, I could ask a good rate for advertising on the website.
The funny part about the growth is the change in attitudes about BidKidSmallCity.com.  When I started, people would make comments about my cute little mom blog.  Now people are really excited when I tell them I own BigKidSmallCity.com.
What has made BigKidSmallCity.com successful?
I work very hard and I am very consistent.  It's not hard to post a weekly events list each Tuesday, but it's easy not to do it.  I always had the idea that if I just do what I had scheduled on my calendar, checked the results, and worked to improve them a little at a time, I could do well.  So far, so good.
Where do you get your photos?
I use my own pictures.  You can get stock photos, but I really want my readers to see what I see.  If I am reviewing a Houston park, I was the pictures to match what you actually see at the park that week.
I do occasionally use photos from theaters or festivals.  This is rare, but sometimes cameras are not allowed in a venue and I need to show readers what it looked like.
Be sure to never ever take a picture from another website… even if you link back to them.  You need to have written permission to use a photo from someone else's page.
What kind of camera do you use?
I have a Nikon D90 and a Smartphone.  If you are just starting, I would not run out and buy a DSLR.  Instead I would focus on using good light and cleaning up the background of what you are photographing.
Turn off the flash and take all your photos by a window or outside.  (If you see someone in pajamas, photographing a lunchbox in the driveway, it is probably me.)
Be sure to clean up the counter top or toys and not have a lot of clutter in your photo.
Also, think about what kinds of photos would make you stop scrolling through your Facebook feed.  Probably they are bright and eye-catching.  These are the photos you want to take… with your smartphone or camera.
What do you do to get the attention of news stations and magazines?
The first time I was on the news, it happened unlike all the rest of the times.  The results were also unlike all the other times.
In the early days of BigKidSmallCity, I wrote about my son Joe and his Garbage Can Business.  This was just a small part of the new website.
Someone at a Houston sanitation company saw it and shared it on social media.  When I thanked her, she told me to contact the national Waste & Recycling Newsletter.  I did and they picked up the story within days.
Now remember that I was a very new blogger and really only had my mom and friend reading my posts.  To have my story shared on social media and in a national newsletter was a really big deal for me.
I decided that I would try to share the story with some more people, so I looked up every news station in Houston and sent them an email through their contact forms.  I gave a brief summary of Garbage Man Joe and shared the newsletter coverage.
Most of the stations ignored me, as I had expected, but NewsFix emailed me back the next day!  Go HERE (and scroll down) to see the story. I was over the moon to have this story featured on NewsFix.
But it did not stop there.
A few days after the story aired in Houston, we got calls from Fox & Friends in New York and radio stations all over the country.  The story also made it's way to the Huffington Post.
All of this coverage was the result of a good story and a message through an online contact form.  Really unbelievable.
It took another year of writing and building up BigKidSmallCity.com for me to be featured for things to do in Houston with kids.  The first several connections were made on Twitter.  Some people who followed me told producers or reporters about me.  They sent me Twitter messages and we set up interviews.
Now that I've done this for 4 years, I have some more connections and will occasionally get an email or phone call.   In the beginning it was just Twitter and contact forms.
If you are just starting out are, make sure you have a timely and good story that makes sense for the news station to cover.  If they have to work hard to make your content work, it probably is not a good fit.  Also, if you get asked to do an interview, be sure the topic fits for you.  For me, I love the exposure of being on television, but controversial or negative stories do not attract the right audience for my website.
Who contributes to BigKidSmallCity.com?
I write most of the posts on BigKidSmallCity.com, but I am very very lucky to have some Houston moms that contribute.  Juliette is the rock star that writes a restaurant every single Wednesday.  I also have Felicia who writes food and book reviews and Pranika who shares dinner ideas.  Shanna started the very popular parks series and now sends over a lot of pictures and ideas.  Alex has also written for BigKidSmallCity.
You can always see the author at the top of the post.
Was your goal always to make money with BigKidSmallCity.com?
My goal at the start was to be an expert at exploring Houston with kids.  This has evolved over the years but I always had this dream of not just working from home, but being able to make a living by hanging out with my kids.
How did you monetize BigKidSmallCity.com?
The readers do not pay me, unless they buy a book.  The money comes in from ads on the website, sponsored posts, affiliate links and some freelance writing.  I also have a new eBook and am working on another book.
How do you network with other bloggers?
In Houston, I go to the monthly Houston Blogger dinner.  Join us!
I also attend conferences, like the local Blog Elevated.
My niche is pretty small, but I do work with other bloggers and we help promote each other.  The way to be successful as a blogger is to be generous and cheer for other entrepreneurs.  (And, also, it is good to avoid the ones who are determined there can be only one prom queen.)
Which online resources do you recommend?
If you want to start  your own website today, you do not need to wait for a conference or a dinner.  Use these online resources:
Affiliate links included
What does your daily to-do list look like?
I could work 20 hours a day on the website, but I need about 4 hours to keep it going.  Most posts are scheduled at least a day in advance (and many are done weeks in advance).
My actual to-do list is a piece of paper… where I write down every single thing I need to do the next day.  I write them down… and often cross out the ones that are optional.
So, it looks something like this…
Tuesday:
7:00am – Drive Kids to School (Bring lunches, water and backpacks)
11:00am – Online Meeting (website/ID)
1:00pm – Conference Call (Number/Password)
3:00pm – Pick up Kids
Make Lunches for Next Day
Help with Homework
Film Video for Things to Do in Houston
Prepare Restaurant Post for Next Day
Prepare for Lunar New Years Posts (Or whatever is about a month out)
Publish on BigKidSmallCity & Post to Social Media: Events List & Where in Houston Post

Post to Instagram (I am new to Instagram and making an effort to post each day.)

Connect with 5 People on LinkedIn.  (I have a lot of engineering connections and am not trying to connect with more bloggers/marketers.  I send requests to 5 people each day.)

Pin 5 Pins

Check Twitter Followers (Each day I spend a few minutes retweeting, following new people, following people back, and unfollowing those that no longer follow me.)

Check Facebook (This is my number 1 social media. Each day I look at the insights, see what was popular and add it to a spreadsheet so I can share it again later… In a couple months I will have a lot more followers to show the evergreen content.)

Schedule Facebook Posts: 11:00am, 12:00pm, 1:00pm, 2:00pm, 3:00pm, 4:00pm, 5:00pm, 6:00pm, 7:00pm, 8:00pm, 9:00pm, 10:00pm, 11:00pm, 12:00am…
What do I need to know to start my own website?
Just start. You will not get it perfect at first, but you won't know what you need to fix until you mess it up a little.
I would just spend some time deciding on your domain name, making sure it is available across all social media platforms… and then setting up your own self hosted website (not on Blogger.com or WordPress.com). Just do it!