What you need to know about the Discovery Green Monster Truck Toddler Tuesday, presented by Amerigroup RealSolutions – April 15, 2014!
Here's what you need to know about Discovery Green's Monster Truck event on April 15, 2014!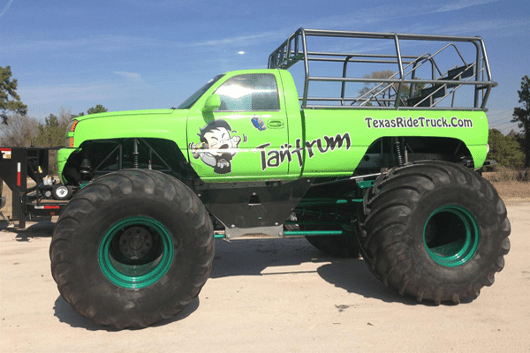 ***Update: Because of the rain on Monday, the activities may move around a bit due to wet lawns… but the event is still on for Tuesday!***
1.  The truck will arrive at 9:30am and you can take your picture with it.  It will be parked by The Lakehouse Cafe and Discovery Green office.
2.  Storytime will be at 10:30am on the stage.
3.  Truck rides will begin at 10:45am.  Kids must be 30″ tall.  The truck will pick up kids by The Grove Restaurant and drop them off by the splashpad.  The truck will then drive around the park, on the street, without kids, to start the route again.
4.  VIPs get to ride first!  Crystal C entered this week's contest and won!  You can still be a VIP by volunteering with Discovery Green!  Email me (Jill @ BigKidSmallCity.com) and I will put you in contact with Discovery Green.  They need people to help with the cardboard craft!
5.  The Discovery Green craft this week is to have the kids make their own monster truck out of cardboard boxes. They will have some boxes available but want you to bring your own large cardboard box and duct tape.  Discovery Green will provide assembly instructions, paint and duct tape (while supplies last), and printed head lights, grill, dashboard elements, and wheel hubs.  This auto shop will be on the lawn between the sidewalk and the George R. Brown.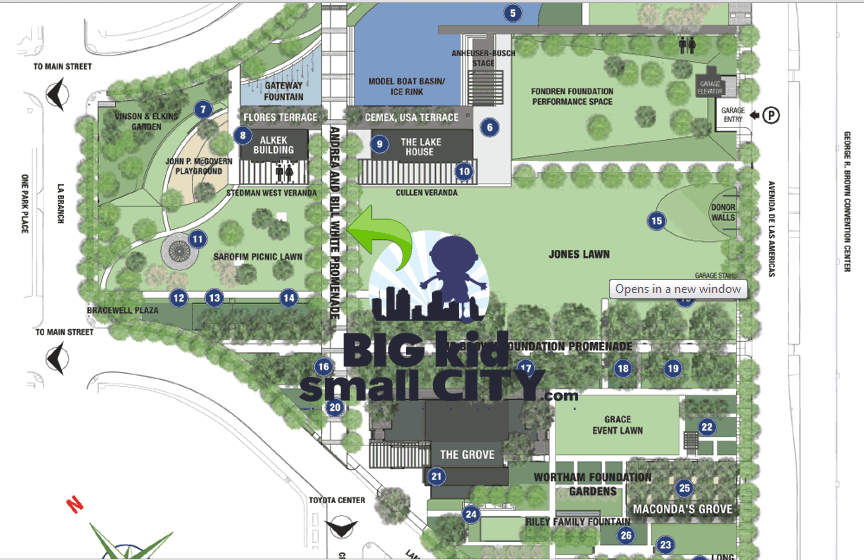 6.  BigKidSmallCity will have  a booth at the event!
 Come find me IN THIS NEW LOCATION: by the stage and library.  I will have a giveaway, some crafts and a spot for you to read truck books with your kids.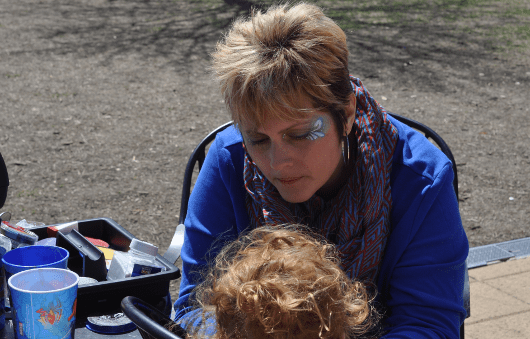 7.  My friends Stormy and Macaroni Kid will be next door!
If you come out, be sure to come introduce yourself.  I love to meet the people of Houston.  And as always, I'll be giving out free compliments and encouragement.  Just use code word getting-out-of-the-house-with-kids-is-a-lot-of-work-but-also-a-lot-of-fun.  Really.  Try it.