Meet Kelly Davis – Houston Mom & Fearless Leader of Houston Moms Blog!
At BigKidSmallCity, we believe the more we know about the people of Houston, the smaller our city feels.  And who better to meet than a Houston mom and founder of a website written BY area moms, FOR area moms!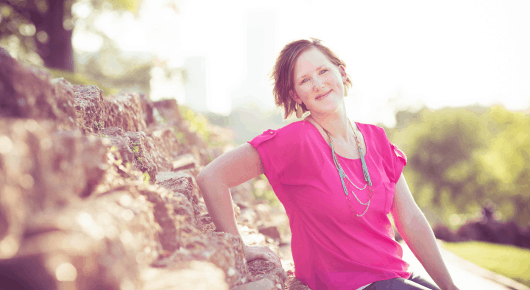 Meet
Kelly Davis
of
Houston Moms Blog
.  In her own words, she tells us about her family, her website and what she likes about Houston!
I am the proud and fearless leader of a locally-focused parenting website called Houston Moms Blog, and I have lived in this beautiful city nearly all my life. (Except for a four year stint at Texas State University while getting my teaching degree – eat 'em up, Cats!)
While teaching special education to some of the most adorable kiddos you could ever meet, I met Cody – a tall drink of water and country boy to the core – and together, we fell in love, got married, and decided to start a family.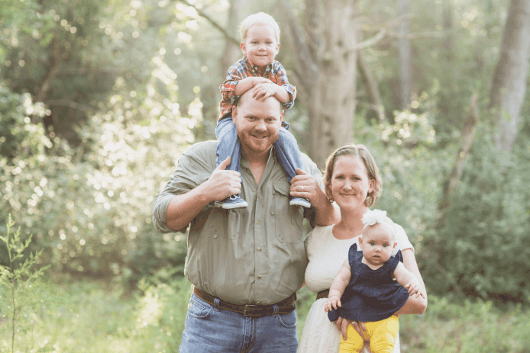 In March 2011, we welcomed Hayes into the world, a silly but smart little boy with a
story
you have to read to believe. And in April 2013, our family was complete with the addition of Hadley, a super gregarious and oh-so-cute baby girl.
Now, I devote my days to juggling all of the daily duties that come with being a mom and working much more than full-time as the founder of HMB. My life may be insanely crazy and keep me on my toes, but I wouldn't trade it for the world.
Houston Moms Blog is a locally-focused parenting website written BY area moms, FOR area moms. With 17 amazingly talented and perfectly unique contributors, there is someone on the team that ALL moms can relate to. However, we all have one very special thing in common – we are wildly passionate about our community and all of the moms who live here.
Together we strive to keep our readers up to date on family friendly activities around town, provide advice on parenting and motherhood, and encourage others to get out and explore all that our wonderful city has to offer! We love connecting with local moms, so like us on Facebook, send us a tweet, check out our pics on Instagram, and pin away with us on Pinterest.
What I like best about Houston:  The people…hands down, absolutely, 100%. I love the friendly faces at the grocery store who remember me and my kiddos each and every week. I love the kind waves and the genuine hellos as I run errands around town. I love that even though we live in one of the biggest cities in the nation, somehow it feels like a cozy little town where everyone knows everyone. And I love so much that I am able to call it home.
My favorite thing to do with kids is:  Explore! Me and my littles love that there is something new to do almost every day of the week here in Houston. With countless parks, so many fairs and festivals, and local attractions galore – there is NEVER a dull moment or lack of something to do.
Of course, we have our favorites that we visit time and time again, but I think the greatest memories come from getting out of our comfort zone and trying out that fun new splash pad or driving to a nature preserve across town as a family.
My favorite annual event?  Wow…what a tough question! And not because I don't have a favorite, but because I have SO many. So I am going to say that instead of a favorite annual event, I have more of a favorite season. A season full of beautiful lights strung all around town, and festive music playing on almost every station, and magical events and activities filling our family calendar and building excitement in my children's eyes.
I absolutely adore the holiday season in Houston! I look forward to that wondrous time between Thanksgiving and New Years every. single. year. Speaking of which, do you think it's too early to get down my decorations?