Jax Grill – Our Search for Houston's Best Restaurants for Kids!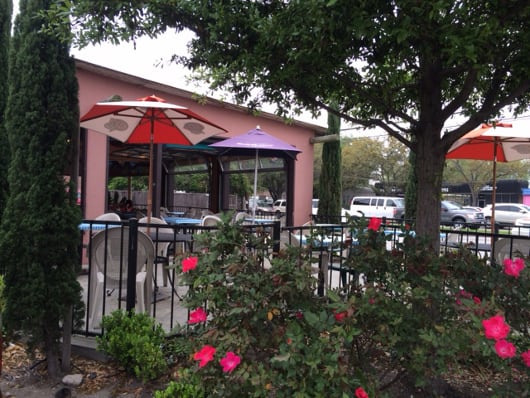 Location:
6510 S Rice Ave, Houston, TX 77401
Age Appropriate:
All ages!
Price:
$
Hi, I'm Juliette! My husband, my 6-year-old and I love going out to eat and we are sharing our restaurant finds with you.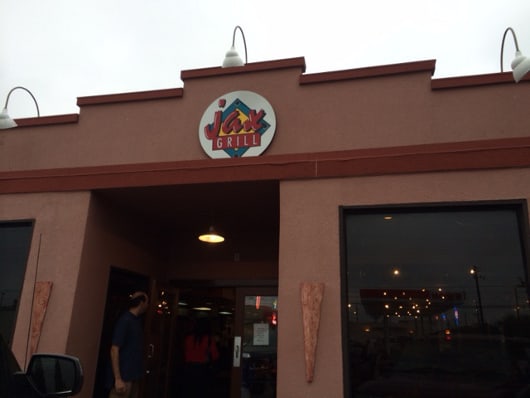 Spring means baseball time for our family and we are happily following our son's little league team. This week, he played in Bellaire and so we looked for a fun place to eat there:
Jax Grill
on South Rice was our pick. As my son noticed, it had to be good since 2 policemen were eating there!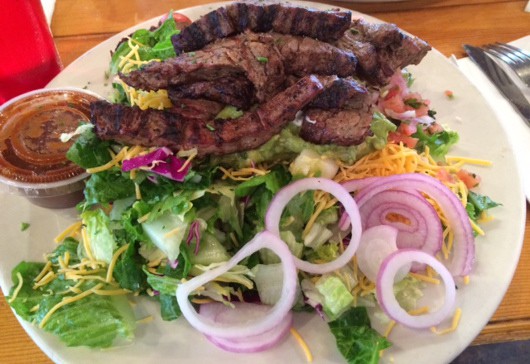 I really liked their patio and festive atmosphere. The inside dining room was casual, relaxed and kid-friendly. You order first, pay then pick up your dinner at the counter. They have a tiny room to the side with a few video games and prize games. Their bathrooms are clean but have no changing table.
The menu is classic American comfort food: hamburgers, salads, dinner plates. Their menu is really expansive. Our son picked the Scooby Doo grilled cheese and fries, my husband had a hamburger and I had a fajita salad. Service is quick and most importantly the food was delicious!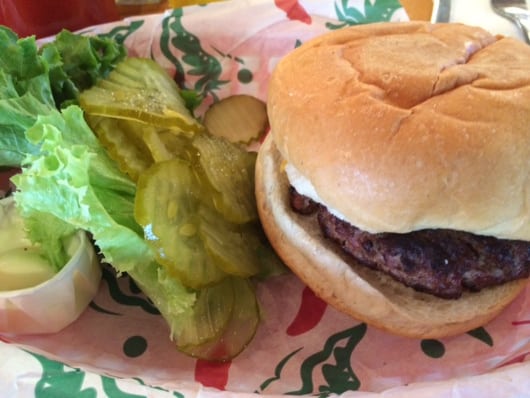 The grilled cheese was a success (even though I have to say it had nothing to do with Scooby Doo… but it didn't bother my son!) My salad was great, the ingredients felt fresh and their fajita meat was mouth-watering. My husband enjoyed the flame-broiled burger and his fries.
The place was busy with a lot of families and it felt like a nice neighborhood place. I really enjoyed the atmosphere and vibe from Jax Grill so if you are in Bellaire or at their second location on Shepherd, please give Jax Grill a try!
I have a small update about Snowblock Shavery, our favorite ice cream place in Rice Village. We went there (again!) this weekend and I finally checked their bathroom: they are perfectly ready for kids!! Now you don't have any reason not to go!
See you next week for another culinary adventure!