20,000 Eggs for your Toddler to Hunt! Toddler Tuesday, Discovery Green, April 8, 2014
On Tuesday, April 8, head to Discovery Green with your favorite toddlers!  There will be 20,000 eggs on the lawn for your child to hunt!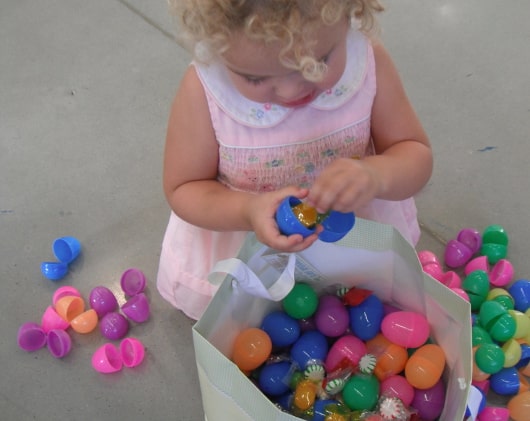 Here's what you need to know:
1.  It's free!
2.  Parking will be a problem.
 Get their early and give yourself time to circle.
3.  Bring a basket or a bag.
4.  The egg hunt will begin promptly at 10:30 am.
 Peter Cottontail will be hopping by to take pictures with the kiddos! Pictures will begin at 9:00am, stop at 10:15am, and resume at 10:45am.
5.  There will be Easter crafts, activities and a chance to win Discovery Green Easter Baskets!
6. BigKidSmallCity will be on site with a free photo booth. Come see us!
7. You can be a VIP!
There are 2 ways to have priority access to our friend, Peter Cottontail. First, you can enter to win
HERE
. Or, you can volunteer your time! If you are selected as a volunteer for the event (and your child can help you), you jump the line! Email me at Jill @ BigKidSmallCity .com for details!