What Stroller Do I See You Pushing All Over Town? You Asked BigKidSmallCity!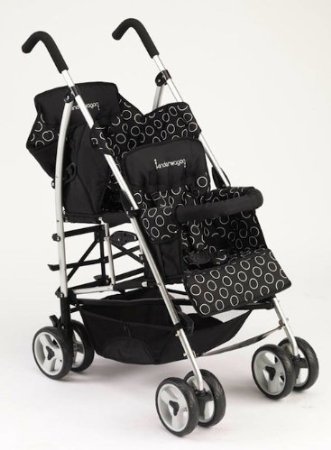 What stroller do I see you pushing all over town?
I have been through a lot of strollers, but the one you see me pushing all over Houston is the Kinderwagon Hop Tandem Umbrella Stroller
. It is a small umbrella stroller, with stadium seating, for two kids.  It was invented by a mom that was tired of giant double strollers, and it's really quite fantastic.
I wrote this review a while back because I was so excited about the stroller.  The highlights are that it is not much bigger than a single stroller and it folds up to easily fit in the trunk.  Each seat can hold a 50 pound kid and will not tip with a diaper bag on the back or a kid in only one seat.
Of course, with the stadium seating, my kid in the back likes to torment my kid in the front.  Also, the sunshade only covers the back seat and this is the only seat that reclines.  So, clearly, you must pick your favorite kid to put in the back seat.  For me, this changes by the minute.
The stroller is not rugged like a jog stroller, but it weaves in and out of Houston's Farmers Markets, shops, restaurants and parks.