Why is your baby always dressed like a fireman? You asked BigKidSmallCity!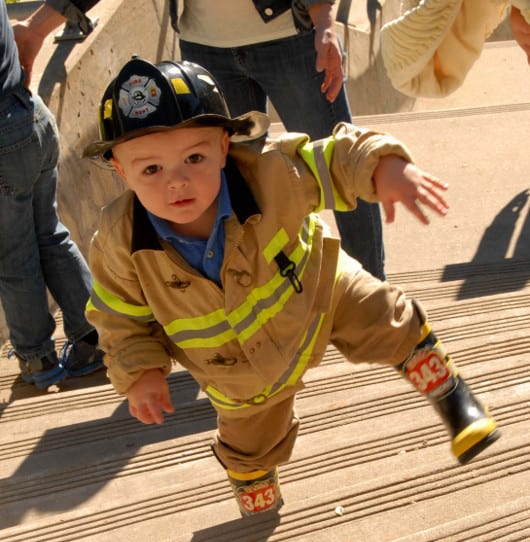 Why is your baby always dressed like a fireman?
If you have seen our pictures or seen us out in Houston, you have probably seen a baby fireman with us. The answer to the question is simple:  Baby James just loves being a fireman. Since he was 18 months, he has been putting on his jacket, boots and hat and saying "wee-woo-wee-woo".
I did not really promote the costume, but he has been visiting our local fire station and the Houston Fire Museum since birth. He just knew he wanted to wear the uniform (everywhere) and run around putting out fires.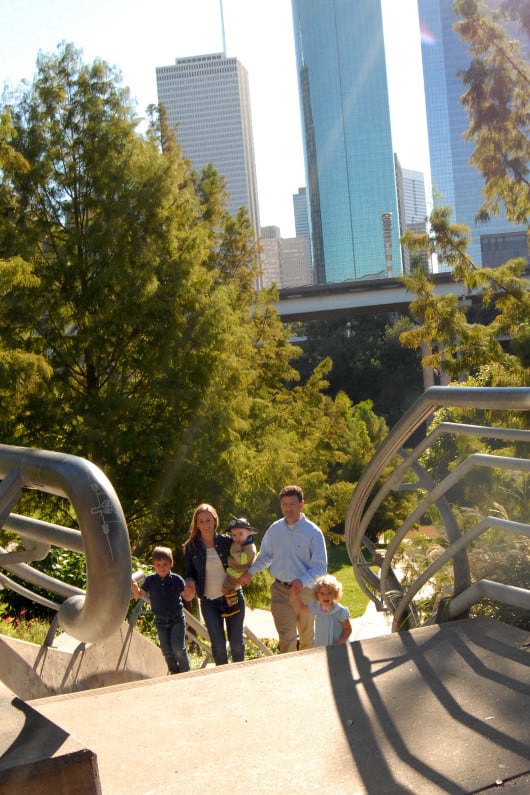 He wears it as soon as he gets up in the morning and all day long. He recently woke up at 3:00am and I found him putting on his boots. And have you seen our Christmas card from last year? It features Fireman James.
The funny thing is, my older son used to do the same exact thing. For every single day of 3 year old preschool, Joe wore his full fireman outfit. No matter how hot it was.
By 4 year old preschool he had decided that firemen actually wear polo shirts while they are not fighting fires.  For school he would only wear navy pants and a navy shirt with a Houston Fire Department patch sewn on.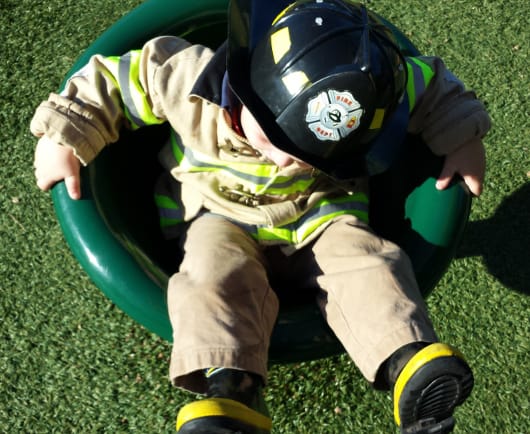 So why do I allow my kids to go all over town in a costume? Because if I made a list of my concerns, this would not make the top 100. James is little and believes he is a fireman. And my now-6 year old outgrew this stage way too quickly.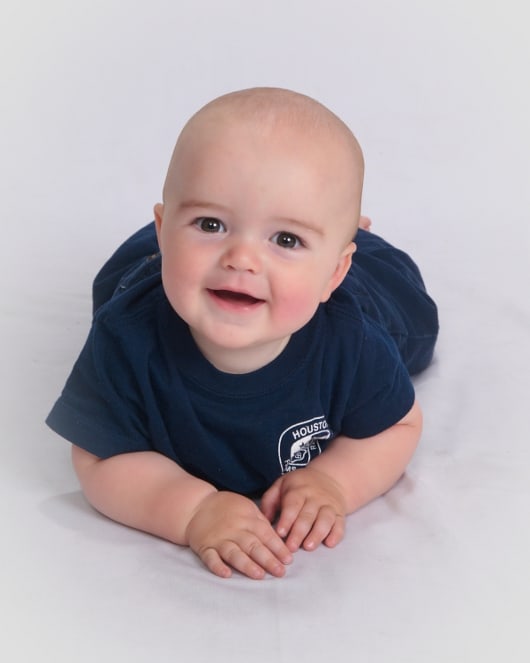 So everywhere we go, we have a baby fireman. And often a ballerina and camouflaged military man. And how can you have a bad day when you travel with this crowd?