Things to do in Houston today, this weekend, with kids! February 20, 21, 22, 23, 24, 25, 26, 2014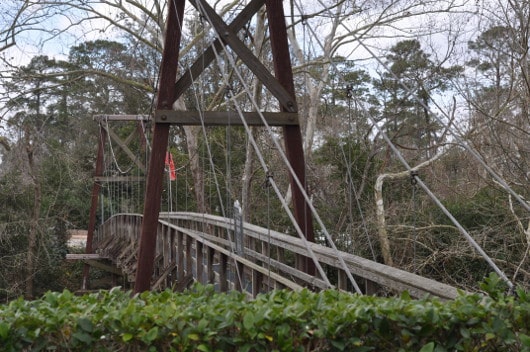 The Houston events calendar is full of fun things to do with the family!
I'm very excited for Detective Days at Bayou Bend.  Last summer Alex told us about how much fun it was.  The bonus now is that it's not too hot yet!  Go to Bayou Bend on any day but Monday, park, cross the fantastic bridge and be given a scavenger hunt list of things to find on the property.  The hunt is for kids ages 6 and older, but last year younger kids were able to get the same clip board and magnifying glass without an issue.
I'm also looking forward to the Heritage Family Day at the Heritage Society.  This is a free events that with hands-on activities, crafts and refreshments. Kids will be able to learn how Houstonians lived after they began to build a city and create homes of their own.
The full list is below.  To plan for Spring Break, go here for events March 8-14 and here for events March 15-23!
Go HERE to get this list delivered to your inbox each week.
Thursday,  February 20, 2014:
Free Museum Entry
Children's Museum of Houston – FREE Thursday 5:00-8:00pm
The Health Museum – FREE Thursday 2:00-5:00pm
The John C. Freeman Weather Museum – FREE Thursday 12:00-4:00pm
Houston Museum of Natural Science – FREE Thursdays 3:00-6:00pm
The Museum of Fine Arts, Houston – FREE Thursdays 10:00-9:00pm
Detective Days – 10:00-5:00pm – Bayou Bend
Groundbreaking Ceremony – 11:00-11:30am – Mandell Park
Junior Scientists: What's Alive? – 4:00-5:30pm – Nature Discovery Center
Friday, February 21, 2014:
Detective Days – 10:00-5:00pm – Bayou Bend
Saturday, February 22, 2014:
Detective Days – 10:00-5:00pm – Bayou Bend
Don Quixote – 11:00am- InterActive Theater
Dream of Doors – 3:30pm – Express Theatre
Sunday, February 23, 2014:
Heritage Family Day – 1:00-4:00pm – Heritage Society
Studio: Say Cheese! – 1:00-4:00pm – Museum of Fine Arts
Detective Days – 1:00-5:00pm – Bayou Bend
Monday, February 24, 2014:
Go HERE for free things to do any day of the week!
Tuesday,  February 25, 2014:
Detective Days – 10:00-5:00pm – Bayou Bend
Curious Kids Preschool Science Class: Predators & Prey – 10:00-11:15am – Nature Discovery Center
Wednesday, February 26, 2014:
Detective Days – 10:00-5:00pm – Bayou Bend
Nature Story Time – 4:00pm – Nature Discovery Center