Things to do in Houston today and this weekend, with kids! February 6, 7, 8, 9, 10, 11, 12, 2014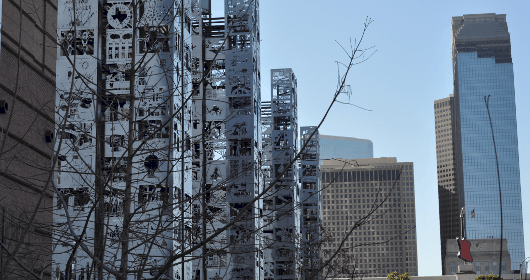 February is when Houston takes a deep breath to recover from New Year's Events and prepare for Spring Break and Rodeo.  Although the events list is a little smaller than it has been, there is still plenty of fun to be had in our city!
On Saturday, celebrate the Year of the Horse at the Chinese New Year Festival in Bellaire!  There will be performances, dragon dances and lots of activities for kids.  The event is free to attend and tickets can be purchased for the games.
Also on Saturday, Hermann Park members can ride the train all day for free.  Family memberships are $50 per year and include many perks, including free train rides each month.
If you are up for a little drive to Galveston, visit Texas Marine Mammal Stranding Network for a free family event called Dolphin Days.  This real dolphin rescue facility will open up on Saturday and teach families about mammal rehabilitation and research!
On Sunday, take a Walk on the Wild Side at the Nature Discovery Center.  Be sure to also check out their classes and storytime during the week!
Look below for the full list of events and go HERE to get this list delivered to your inbox each week.
Thursday,  February 6, 2014:
Free Museum Entry
Children's Museum of Houston – FREE Thursday 5:00-8:00pm
The Health Museum – FREE Thursday 2:00-5:00pm
The John C. Freeman Weather Museum – FREE Thursday 12:00-4:00pm
Houston Museum of Natural Science – FREE Thursdays 3:00-6:00pm
The Museum of Fine Arts, Houston – FREE Thursdays 10:00-9:00pm (Includes 1st Thursday Sketching)
Junior Scientists: Desert Nature  – 4:00-5:30pm – Nature Discovery Center
First Thursday Sketching – 4:00-7:00pm – Museum of Fine Arts
Friday, February 7, 2014:
Look HERE for Free Things to Do Every Day
Saturday, February 8, 2014:
Kid to Kid Rodeo Round Up – Opens at 10:00am – Kid to Kid Galleria (Get your boots & clothes!)
Dolphin Days – 10:00-12:00pm – Texas Marine Mammal Stranding Network
Free Unlimited Train Rides – 10:00-5:00pm – Hermann Park (Members Only)
Meet Sid the Science Kid – 10:00-6:00pm – Children's Museum
Chinese New Year Festival – 11:00-3:00pm – MCLIMS Mandarin Chinese School
The Giver – 1:00 & 4:00pm – Main Street Theater (4th Grade & Older)
Dream of Doors – 2:00pm – Express Theatre
Sunday, February 9, 2014:
Walk on the Wild Side – 10:00am – Nature Discovery Center
Valentine Making Class – 1:00-3:00pm – NewSpring in Spring Branch
Family Zone + Studio – Exploring the Golden Age of Photography – 1:00-4:00pm – Museum of Fine Arts
Monday, February 10, 2014:
Look HERE for Free Things to Do Every Day
Tuesday,  February 11, 2014:
Curious Kids Preschool Science Class: Animal Tracks – 10:00-11:15am – Nature Discovery Center
Wednesday, February 12, 2014:
Nature Story Time – 4:00pm – Nature Discovery Center