Things to do in Houston today and this Valentine's weekend, with kids! February 13, 14, 15, 16, 17, 18, 19, 2014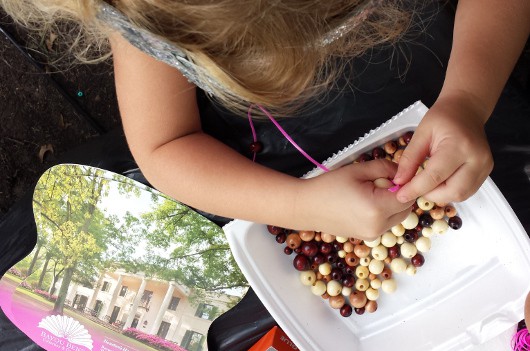 Here are the things to do in Houston this Valentine's Day week!  
Thursday is always free museum admission day.  Go HERE to check the schedules!
On Friday, take your littlest Valentines on a PICNIC or work through this list of FREE things to do around town!  Want some unusual things to do around town?  Check out my favorite 4 Quirky Things to Do.
On Saturday, head to the Discovery Green Flea or make an Asian Kite at the Asia Society.
Sunday is the day for the Museum of Fine Arts.  Attend the free Bayou Bend Family Day for an afternoon of crafts and entertainment or visit the main museum location for a family Studio.  Head back to Bayou Bend on Tuesday for the Preschool Story Time!
Look below for the full list of events and go HERE to get this list delivered to your inbox each week.
Thursday,  February 13, 2014:
Free Museum Entry
Children's Museum of Houston – FREE Thursday 5:00-8:00pm
The Health Museum – FREE Thursday 2:00-5:00pm
The John C. Freeman Weather Museum – FREE Thursday 12:00-4:00pm
Houston Museum of Natural Science – FREE Thursdays 3:00-6:00pm
The Museum of Fine Arts, Houston – FREE Thursdays 10:00-9:00pm (Includes 1st Thursday Sketching)
Junior Scientists: Life Underground – 4:00-5:30pm – Nature Discovery Center
Valentine's Day, Friday, February 14, 2014:
Take your Little Valentine on a PICNIC or find some FREE Houston Fun!
Dinosauria Experience – 12:00-9:00pm – Reliant
Saturday, February 15, 2014:
Dinosauria Experience – 10:00-9:00pm – Reliant
Don Quixote – 11:00am- InterActive Theater
Discovery Green Flea – 11:00-5:00pm – Discovery Green
Creation Station: Asian Kites – 1:00-3:00pm – Asia Society
Rock Enroll Houston – 1:00-4:00pm – Discovery Green 
The Giver – 1:00 & 4:00pm – Main Street Theater (4th Grade & Older)
Dream of Doors – 2:00pm – Express Theatre
Sunday, February 16, 2014:
Dinosauria Experience – 10:00-7:00pm – Reliant
Bayou Bend Family Day – 1:00-5:00pm – MFAH Bayou Bend
Studio: Georges Braque – 1:00-4:00pm – Museum of Fine Arts
Monday, February 17, 2014:
Look HERE for 4 Quirky Things to Do in Houston
Tuesday,  February 18, 2014:
Preschool Story Hour – 10:00-11:00am – Bayou Bend
Curious Kids Preschool Science Class: Animal Migration – 10:00-11:15am – Nature Discovery Center
Wednesday, February 19, 2014:
Nature Story Time – 4:00pm – Nature Discovery Center