Things to do in Houston today and this weekend, with kids! January 9, 10, 11, 12, 13, 14, 15, 2014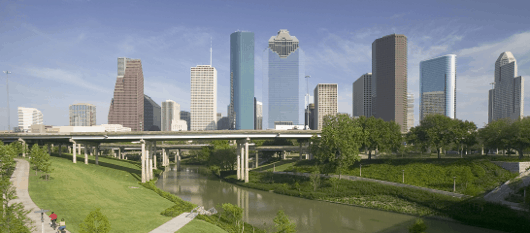 Here is the list of things to do in Houston this week and weekend!  The list is much shorter now that we passed the holidays, but there is still plenty to do around our city!  Some of my favorites are:
The Ice is still open at Discovery Green.  You can go any day to skate for $12 or go Monday after 4:00pm for $5.00 Cheap Skate.  Skate rentals are included in the prices.  On Friday night, you can catch a free film, Smirfs 2, and watch it from the ice or dry land.  Also, on Saturday, you can take a break from skating and visit the Discovery Green Flea Market or Young Writer's Workshop.
The Downtown Aquarium has brought back the Super Saturday deal. Print THIS coupon to get buy-one-get-one-free admission.  Two can enter for $16.99 and have unlimited access to all rides and activities.
The Houston Arboretum has a Family Owl Prowl on Saturday.  Also, the Nature Discovery Center is kicking off their new series of classes, including one for preschoolers, one for older kids and a free weekly storytime.
Finally, if you are up for a little drive to Galveston, visit Texas Marine Mammal Stranding Network for a free family event called Dolphin Days.  This real dolphin rescue facility will open up and teach families about mammal rehabilitation and research!  There will be mock stranding demonstrations, face painting, real marine mammal bones and more!  I have a few kids that would think this was great fun.
Look below for the full list of events and go HERE to get it delivered to your inbox each week.
(Photo Credit: Greater Houston Convention and Visitors Bureau)

Thursday,  January 9, 2014:
Free Museum Entry
Children's Museum of Houston – FREE Thursday 5:00-8:00pm
The Health Museum – FREE Thursday 2:00-5:00pm
The John C. Freeman Weather Museum – FREE Thursday 12:00-4:00pm
Houston Museum of Natural Science – FREE Thursdays 3:00-6:00pm
The Museum of Fine Arts, Houston – FREE Thursdays 10:00-9:00pm
Ice at Discovery Green – 4:00-10:00pm – Discovery Green
Hot Nights on Ice: The 80s – 7:00-10:00pm – Discovery Green
Friday, January 10, 2014:
Ice at Discovery Green – 11:00-11:00pm – Discovery Green
Friday Night Flicks: Smurfs 2 – 6:30pm – Discovery Green
Saturday, January 11, 2014:
Super Saturday at Downtown Aquarium (BOGO Free) – Downtown Aquarium (Print Coupon)
Young Writer's Workshop – 10:30am – Discovery Green
Dolphin Days – 10:00-12:00pm – Texas Marine Mammal Stranding Network
Discovery Green Flea – 11:00-5:00pm – Discovery Green
Ice at Discovery Green – 11:00-11:00pm – Discovery Green
Houston Children Give Back: H2O + Kids – 2:00-4:00pm – Memoria and Bunker Hill
Arboretum at Night: Family Owl Prowl – 6:30-9:00pm – Houston Arboretum
Sunday, January 12, 2014:
Ice at Discovery Green – 11:00-8:00pm – Discovery Green
Family Zone + Studio: Travel and Treasures on the Roads of Arabia – 1:00-4:00pm – Museum of Fine Arts
Monday, January 13, 2014:
Cheap Skate Nights – 4:00-10:00pm – Discovery Green
Tuesday,  January 14, 2014:
Curious Kids Preschool Science Class: Exploring our Senses – 10:00-11:15am – Nature Discovery Center
Ice at Discovery Green – 4:00-10:00pm – Discovery Green
Jazz on Ice – 7:00-10:00pm – Discovery Green
Wednesday, January 15, 2014:
Nature Story Time – 4:00pm – Nature Discovery Center
Ice at Discovery Green – 4:00-10:00pm – Discovery Green
Latin Night on Ice – 6:00-10:00pm – Discovery Green