Things to do in Houston today and this weekend, with kids! January 23, 24, 25, 26, 27, 28, 29, 2014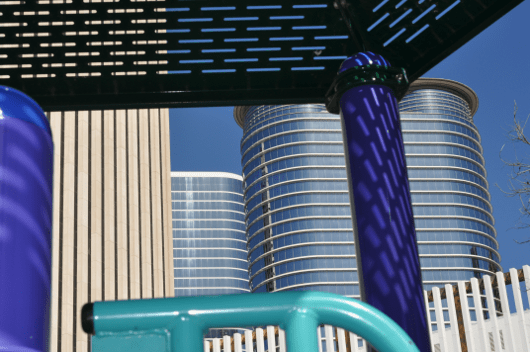 Another week, another long list of things to do, in Houston, with kids!
If you like public art, head to Hermann Park to see Patrick Dougherty's stickwork sculpture by the Japanese Garden.  On Friday you can participate in the Art in the Park Reception at the Jones Reflection Pool.
This week is the last week for the Ice at Discovery Green.   Don't miss the last Cheap Skates on Monday and Tuesday.  Skate rentals and admission is $5 instead of $12!  If you take the kids but don't want to skate yourself, you can enter for free and your kids can practice in the toddler rink or big rink.
Also at Discovery Green is the Tet Festival on Saturday.  This day long festival celebrates the year of the horse!
On the other side of downtown, you can go to Super Saturday at Downtown Aquarium.  Print a coupon for every two people in your party… and print some extras for the friends you make in line!

You can find the Aurora Picture Show at Whole Foods Kirby on Saturday for the Stop Motion Animation Workshop.  RSVP to secure your kid's spot or just show up!
Not too far away is the Museum Experience, Zone 1, featuring the Menil, Center for Photography and Rothko Chapel.  There will be a lot of free activities and lots of food truck options!
Look below for the full list of events and go HERE to get this list delivered to your inbox each week.
Thursday,  January 23, 2014:
Free Museum Entry
Children's Museum of Houston – FREE Thursday 5:00-8:00pm
The Health Museum – FREE Thursday 2:00-5:00pm
The John C. Freeman Weather Museum – FREE Thursday 12:00-4:00pm
Houston Museum of Natural Science – FREE Thursdays 3:00-6:00pm
The Museum of Fine Arts, Houston – FREE Thursdays 10:00-9:00pm
Junior Scientists: Plants as Food: Fruits & Veggies – 4:00-5:30pm – Nature Discovery Center
Ice at Discovery Green – 4:00-10:00pm – Discovery Green
Hot Nights on Ice – 7:00-10:00pm – Discovery Green
Friday, January 24, 2014:
Little Art Adventures – 10:30-11;30pm – Museum of Fine Arts
Ice at Discovery Green – 11:00-11:00pm – Discovery Green
Art in the Park Reception – 4:00-6:00pm – Hermann Park Jones Reflection Pool
Friday Night Flicks: Groundhog Day – 6:30pm – Discovery Green
Saturday, January 25, 2014:
Super Saturday at Downtown Aquarium (BOGO Free) – Downtown Aquarium (Print Coupon)
Aurora Picture Show Youth Stop Motion Animation Workshop – 9:00-12:00pm – Whole Foods Kirby
TETFest Houston – 10:00-9:00pm – Discovery Green
Walk on the Wild Side – 10:00am – Nature Discovery Center
Young Writer's Workshop – 10:30am – Discovery Green
Museum Experience, Zone 1(Menil, Rothko Chapel, Center for Photography) – 11:00-7:00pm – Menil Campus
Ice at Discovery Green – 11:00-11:00pm – Discovery Green
The Giver – 1:00 & 4:00pm – Main Street Theater (4th Grade & Older)
Sunday, January 26, 2014:
Ice at Discovery Green – 11:00-8:00pm – Discovery Green
Family Zone + Studio: Travel and Treasures on the Roads of Arabia – 1:00-4:00pm – Museum of Fine Arts
Monday, January 27, 2014:
Cheap Skate – 4:00-10:00pm – Discovery Green
Tuesday,  January 28, 2014:
Curious Kids Preschool Science Class: Outdoor Nature Projects  – 10:00-11:15am – Nature Discovery Center
Cheap Skate – 4:00-10:00pm – Discovery Green (Last one of the season!)
Jazz on Ice – 7:00-10:00pm – Discovery Green
Wednesday, January 29, 2014:
Nature Story Time – 4:00pm – Nature Discovery Center
Ice at Discovery Green – 4:00-10:00pm – Discovery Green
Latin Night on Ice – 6:00-10:00pm – Discovery Green