Things to do in Houston today and this Martin Luther King weekend, with kids! January 16, 17, 18, 19, 20, 21, 22, 2014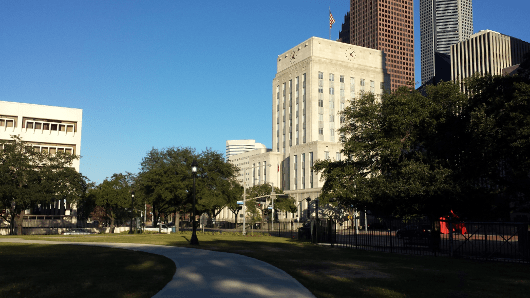 Here are things to do in Houston this week, including the long Martin Luther King weekend!
The Houston Marathon is this weekend.  There is sure to be extra traffic by Discovery Green and many roads will be closed.  There are events all weekend, but the Marathon and Half-Marathon are on Sunday morning.  The route can be found here and here are 10 good places to watch!
In addition to the race, Discovery Green has many good events planned, including Ice Skating, Friday Night Movie and Young Writers Workshop.  Note that there is no Cheap Skate on Monday because of the school holiday.
For Martin Luther King Day, there is a parade in Midtown.  Go here for the route information!
Last summer we posted a review of the Crocodile Encounters in Angleton.  Now you can see them in Rice Village!  Be sure to RSVP for the Saturday show at Fundamentally Toys!
Also on Saturday is the Marathon Reading of FORTUNATELY, The  Milk at Brazos Bookstore.  Wear your pajamas and hear the story, participate in activities and eat cereal, with PLENTY of milk.  Learn more about the book in our review here.
Super Saturday is still going on at the Downtown Aquarium and two can get in for the price of one.  Print out multiple coupons for every two people in your group.  If you have an odd number, find a friendly looking odd number family in line, and share extra coupons!
The Museum of Fine Arts has some great family events.  On Sunday, Bayou Bend is hosting a Family Day and the main Museum of Fine Arts is hosting Family Zone.  One Tuesday, head back to Bayou Bend for the Preschool Story Time.
And finally, stop by Hermann Park any time to see the progress of Artist Patrick Dougherty's stickwork installation.  It is located on the Whistlestop Prarie near the Japanese Garden!
Look below for the full list of events and go HERE to get this list delivered to your inbox each week.
Thursday,  January 16, 2014:
Free Museum Entry
Children's Museum of Houston – FREE Thursday 5:00-8:00pm
The Health Museum – FREE Thursday 2:00-5:00pm
The John C. Freeman Weather Museum – FREE Thursday 12:00-4:00pm
Houston Museum of Natural Science – FREE Thursdays 3:00-6:00pm
The Museum of Fine Arts, Houston – FREE Thursdays 10:00-9:00pm
Junior Scientists: The Science of our Senses – 4:00-5:30pm – Nature Discovery Center
Ice at Discovery Green – 4:00-10:00pm – Discovery Green
Hot Nights on Ice: Local Celebrity Smackdown – 7:00-10:00pm – Discovery Green
Friday, January 17, 2014:
Ice at Discovery Green – 11:00-11:00pm – Discovery Green
Friday Night Flicks: The Chronicles of Narnia: The Lion the Witch and the Wardrobe – 6:30pm – Discovery Green
Arboretum at Night: Family Owl Prowl – 6:30-9:00pm – Houston Arboretum
Saturday, January 18, 2014:
Super Saturday at Downtown Aquarium (BOGO Free) – Downtown Aquarium (Print Coupon)
Meet the Animals: Feathered Friends – 10:00 – Nature Discovery Center
Marathon Reading of FORTUNATELY, The  Milk – 10:00-12:00pm – Brazos Bookstore
Young Writer's Workshop – 10:30am – Discovery Green
Rock with Crocs and Other Reptiles with Crocodile Encounters – 11:00am – Fundamentally Toys (RSVP Required)
Ice at Discovery Green – 11:00-11:00pm – Discovery Green
Sunday, January 19, 2014:
Chevron Houston Marathon + 10 Spots to Watch – 7:00am – Starts at George R Brown
Ice at Discovery Green – 11:00-8:00pm – Discovery Green
Family Zone + Studio: Travel and Treasures on the Roads of Arabia – 1:00-4:00pm – Museum of Fine Arts
Bayou Bend Family Day – 1:00-5:00pm – MFAH Bayou Bend
Peter and the Wolf – 2:00, 3:00 & 4:00pm – Houston Zoo
Monday, January 20, 2014:
Martin Luther King Day – HoustonISD School Holiday
Martin Luther King Day Parade – 10:00am – Midtown
MLK Birthday Community Festival – 8:00-5:00pm – Discovery Green
Tuesday,  January 21, 2014:
Curious Kids Preschool Science Class: World of Weather – 10:00-11:15am – Nature Discovery Center
Preschool Story Hour at Bayou Bend – 10:00am – MFAH Bayou Bend
Ice at Discovery Green – 4:00-10:00pm – Discovery Green
Jazz on Ice – 7:00-10:00pm – Discovery Green
Wednesday, January 22, 2014:
Nature Story Time – 4:00pm – Nature Discovery Center
Ice at Discovery Green – 4:00-10:00pm – Discovery Green
Latin Night on Ice – 6:00-10:00pm – Discovery Green