Maine-ly Sandwiches – BigKidSmallCity's Search for Houston's Best Kid Friendly Restaurants!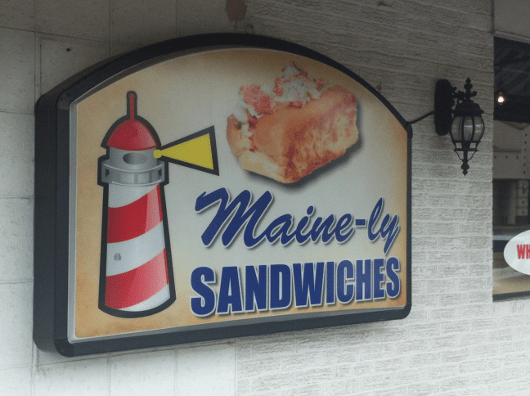 Address:
 3310 S.Shepherd 77098
Cost:
 $-$$
Appropriate Age:
 All Ages
I'm Juliette! My husband, my 6-year-old and I love going out to eat and we are sharing our restaurant finds with you.
We wanted to eat light this week so we tried the new(ish) Maine-ly Sandwiches restaurant on Shepherd. We have been driving by it thinking it could be a good place… and it was!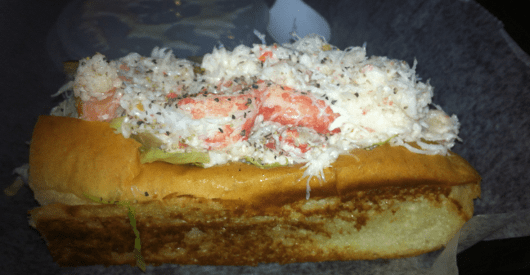 They have a small parking in the back but we had to park on a neighborhood street right off Shepherd which was really easy. (They have another location north of Houston.)
The decor of the sandwich shop is fun and bright with a sea-theme that is creative. There were a lot of people when we got there and a lot of them were families!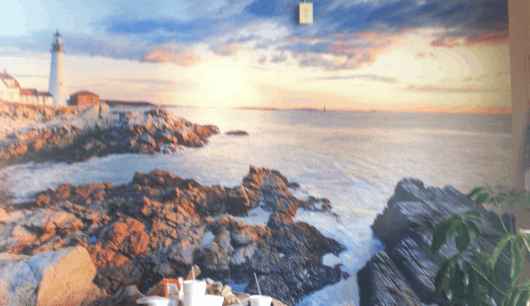 The room is long and skinny with some counter-height tables overlooking the street or some wooden picnic tables and there is an extra small room that feels really cosy. We chose the picnic table by the huge mural of a seascape.
I love their black and white tiles and the clean nice atmosphere continues into the bathroom, well-equipped for kids.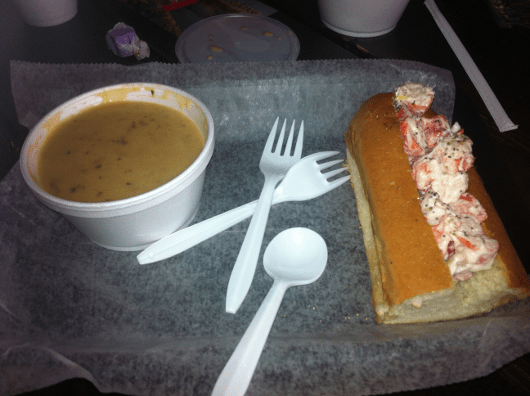 What did we eat, you are wondering… Clam chowder, lobster roll, crab roll and a mushroom-brie soup for me… I absolutely loved it. My son and husband loved their clam chowder, it was fresh and hearty. The lobster and crab roll were wonderful. You get a lot of the seafood, just a bit of lettuce and that's it. It is fresh, simple and delicious.
It was a nice surprise how tasty it was and that's because they didn't add too much seasonings, sauces or cheese. My soup had just the right amount of brie to make it delicious but not to overpower the taste of the mushroom, it was absolutely perfect.
We didn't order desserts but they have whoopie pies that looked mouth-watering. Also, they have Italian sandwiches on the menu but first try the crab or lobster roll!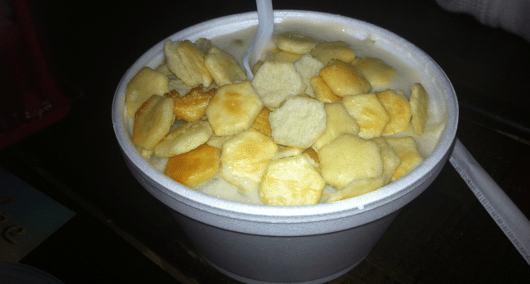 Service was quick, the staff was nice, the place was fun, casual and clean and we had a delicious meal.
See you next week for our next culinary adventure!