How Do You Get Your Kids to Behave Well in Restaurants? You Asked BigKidSmallCity!
How do you get your kids to behave well in restaurants?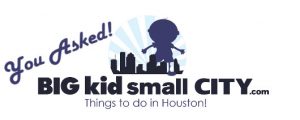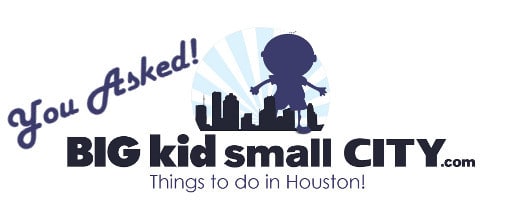 The problem with taking kids out in public is that they are unpredictable.  You just never know when there will be a melt down, accident or emergency.  The problem with not going out anyway is that mom (or at least this mom) will go crazy if you stay home.
You know that we like to go out.  Whether it's to a museum or park or restaurant, we like to meet others and be part of the Houston buzz.  You may also know that my kids do not always behave in a way that should be featured on BigKidSmallCity reviews.  Shocking, I know.
Just recently we were at Amazon Grill, at the request of my kids, for a late afternoon lunch.  We ordered, sat down and promptly started to misbehave.
First a big kids stole the baby's chair and refused to move.  Baby James let the entire restaurant know about it with 5 minutes of crying.  When the big kid finally moved, the other one started to cry about having to share chicken nuggets.  And on and on and on.
About 5 minutes into our dining experience, we got a to-go box and 3 upset kids complained as we went to the car.  Once strapped in, we had a, uh, heart-to-heart.  We discussed how kids behave in restaurants, the people that we disrupted, why specific behaviors were not allowed and finally, the amount of money that was wasted on that failed lunch experiment.  It took Joe hearing just home many garbage cans he would have to haul out, to cover the $20 wasted lunch, to decide he had made some bad decisions.
At this point I knew the kids understood their bad decisions.  And we could have just gone home and been angry at each other for the rest of the day.  But I didn't feel like it.
Instead, I asked them if they wanted to try again.  And they did.
We marched back into the restaurant, ate from our to-go box and could have taught a course on good behavior.  At the end, I gave out high fives and congratulated the kids.  And they were pleased.
The important part of this long and somewhat painful lunch was that the kids got to experience what bad decisions and good decisions feel like.  Had we not gotten the to-go box, the kids would have not understood how bad their behavior was.  Had we driven home after the heart-to-heart, the kids would have only understood bad behavior.  But since we went back in and tried again, the kids also got a visceral understanding of good behavior.
The exact remedy will change with the situation, but to understand good behavior, I think kids need to learn it for themselves.  They need to have the opportunity to go to a restaurant, on an airplane, or anywhere else, misbehave a little, and make the corrections.