Where to Find Christmas Light Displays in Houston + My Favorite Christmas Display at the Mustang CAT Tractor Dealership on 290!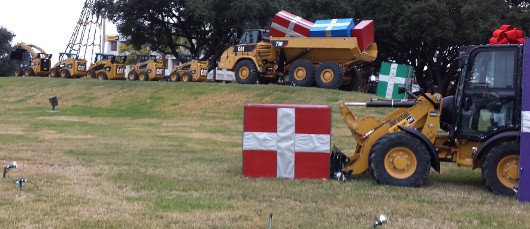 Happy Holidays Houston!  Are you looking for Christmas lights around town?  VisitHoustonTexas put together this list!
My favorites are River Oaks and Prestonwood Forest in Northwest Houston. I'm also adding North and South Boulevard in the Museum District and the Mustang CAT Dealership on 290 to the list!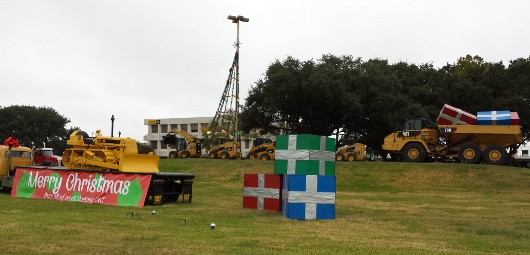 The CAT Dealership has an awesome tractor display that is great during the day and lit up at night!  It can be seen from 290 on the northeast side of the highway.  If you are leaving the Galleria, take 290 and exit at Bingle and it will be on the right side of the access road.  There are places to pull over for pictures!
Check out the maps below for all of our favorite spots and then take a little tour when it gets dark!
River Oaks:
View Larger Map
Mustang CAT Dealership (12800 Northwest Fwy):
View Larger Map
 North and South Boulevard:
View Larger Map
Prestonwood Forest:
View Larger Map
If you are looking for holiday events around Houston, go here for the full list!  To get posts like this in your inbox each week, just sign up here!