What are your Favorite Things to Do in Houston for the Holidays? You Asked BigKidSmallCity!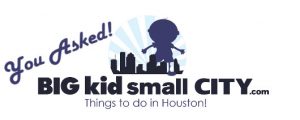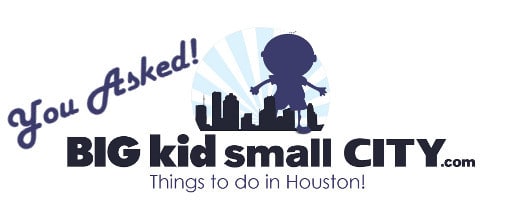 What are your favorite things to do in Houston for the Holidays?
Houston is a big city with a lot to do.  If you walk around the museum district, downtown or any urban area, there is the buzz of a bustling city.
During the holidays, Houston has even more to do.  For the full list of family friendly events, go HERE.
Each year we see the Main Street Theater Youth Theater show.  This year, we were lucky enough to see The Best Christmas Pageant Ever.
We also skate at the Ice at Discovery Green a bunch of times each year.  Cheap Skate is on Mondays, presented by Houston on the Cheap, and is $5 per person.  The parent does not need to skate and can watch from the side or hold hands with the little ones in the toddler rink.
Last year we started going to the Zoo Lights at the Houston Zoo and have made it a family tradition.  It is fun to be at the zoo after dark and wonder through the twinkling lights.
Coming up on December 6, we will celebrate with the Mayor at the Downtown Holiday Celebration.  It is fun to walk around the busy city streets that are lit up with lights.  Next to City Hall there is a concert and tree lighting.  Usually we stay at the party for a short while and then eat dinner at downtown restaurant.
This year, we plan to add the Holiday Train at Hermann Park, the Christmas Cruise on Buffalo Bayou and the Family Days at Bayou Bend to our list of things to do.  My daughter has also been dancing around the house in "point shoes", so there is a good chance we have The Nutcracker in our future.