Things to do in Houston today, this weekend and over winter break, with kids! December 19, 20, 21, 22, 23, 24, 25, 26, 27, 28, 29, 30, 31, 2013 & January 1, 2014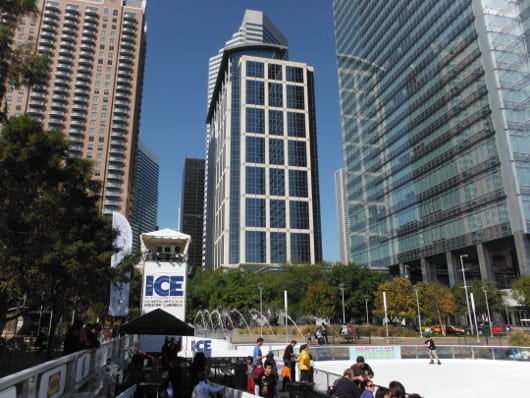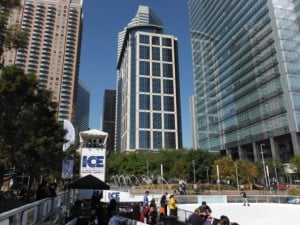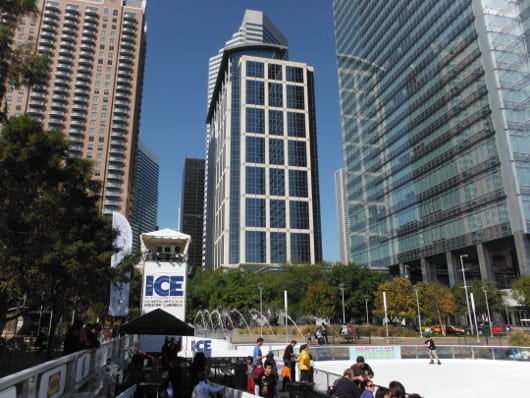 Happy Holidays!  This list of things to do in Houston takes us from December 19, all the way to Christmas, New Year's Eve and New Year's Day! (For things to do January 2 to January 8, go HERE!)
The holidays bring even more events to the usual long list of things to do around town.  Don't get overwhelmed, just scan the list and find a fun event, a time and date that fits your schedule or a location that works for you.
I especially love Zoo Lights, the Hermann Park Holiday Train and the Ice at Discovery Green.  The Ice is even open on Christmas.
There are several kid-friendly holiday shows around town.  Be sure to catch The Best Christmas Pageant Ever at Main Street Theater, All of the Other Reindeer at InterActive Theater and A Gotcha' Christmas at Express Theatre.  Our (rave) review of The Best Christmas Pageant is HERE.
Look below for the full list of events and go HERE to get it delivered to your inbox each week.

Thursday,  December 19, 2013:
Free Museum Entry
Children's Museum of Houston – FREE Thursday 5:00-8:00pm
The Health Museum – FREE Thursday 2:00-5:00pm
The John C. Freeman Weather Museum – FREE Thursday 12:00-4:00pm
Houston Museum of Natural Science – FREE Thursdays 3:00-6:00pm
The Museum of Fine Arts, Houston – FREE Thursdays 10:00-9:00pm
Junior Scientists: Winter Nature Studies – 4:00-5:30pm – Nature Discovery Center
Festival of Lights – 6:00-10:00pm – Moody Gardens
Zoo Lights – 6:00-10:00pm – Houston Zoo
Rainbow on ICE – 7:00-10:00pm – Disocvery Green
Friday, December 20, 2013:
Ice at Discovery Green – Discovery Green
Little Art Adventures – 10:30-11:30am – Museum of Fine Arts Houston
A Gotcha' Christmas – 2:00pm – Express Theatre
Holiday Train – 5:00-6:00pm – Hermann Park
Festive Family Fridays – 5:00-7:00pm – Bayou Bend
Festival of Lights – 6:00-10:00pm – Moody Gardens
Zoo Lights – 6:00-10:00pm – Houston Zoo
Friday Night Flicks on Ice: The Christmas Story – 6:30pm – Discovery Green
Saturday, December 21, 2013:
Ride METRORail for FREE – All Day
Ice at Discovery Green – Discovery Green
Home for the Holidays – Old Town Spring
Breakfast with Santa – 8:00-10:00pm – Downtown Aquarium
Urban Harvest Farmer's Market – 8:00-12:00pm – Eastside (1 block north of Richmond)
Young Writer's Workshop – 10:30am – Discovery Green
All of the Other Reindeer – 11:00am – InterActive Theater
Discovery Green Flea (CANCELED!)– 11:00-5:00pm – Discovery Green
Best Christmas Pageant Ever – 10:30, 1:00 & 4:00pm – Main Street Theater
A Gotcha' Christmas – 2:00pm – Express Theatre
Skate with Santa – 4:00-5:00pm – Discovery Green
Holiday Train – 5:00-6:00pm – Hermann Park
Christmas Cruises on Buffalo Bayou – 5:00-7:30pm – Allen's Landing (Tours ever 30 minutes)
Festival of Lights – 6:00-10:00pm – Moody Gardens
Zoo Lights – 6:00-10:00pm – Houston Zoo
Sunday, December 22, 2013:
Ice at Discovery Green – Discovery Green
Home for the Holidays – Old Town Spring
Breakfast with Santa – 8:00-10:00pm – Downtown Aquarium
Urban Harvest Farmer's Market – 11:00-3:00pm – Eastside (1 block north of Richmond)
Family Zone: Exploring Stories in American Art – 1:00-4:00pm – Museum of Fine Arts
A Gotcha' Christmas – 2:00pm – Express Theatre
Holiday Train – 5:00-6:00pm – Hermann Park
Festival of Lights – 6:00-10:00pm – Moody Gardens
Zoo Lights – 6:00-10:00pm – Houston Zoo
Monday, December 23, 2013:
Ice at Discovery Green – Discovery Green
Breakfast with Santa – 8:00-10:00pm – Downtown Aquarium
A Gotcha' Christmas – 2:00pm – Express Theatre
Holiday Train – 5:00-6:00pm – Hermann Park
Festival of Lights – 6:00-10:00pm – Moody Gardens
Zoo Lights – 6:00-10:00pm – Houston Zoo
Tuesday,  December 24, 2013:
No Zoo Lights Today – Houston Zoo
Ice at Discovery Green – Discovery Green
Breakfast with Santa – 8:00-10:00pm – Downtown Aquarium
Holiday Train – 5:00-6:00pm – Hermann Park
Festival of Lights – 6:00-10:00pm – Moody Gardens

Wednesday, December 25, 2013:
No Zoo Lights Today – Houston Zoo
Ice at Discovery Green – Discovery Green
Latin Night on Ice – 6:00-10:00pm – Discovery Green
Festival of Lights – 6:00-10:00pm – Moody Gardens
Thursday,  December 26, 2013:
Free Museum Entry
Children's Museum of Houston – FREE Thursday 5:00-8:00pm
The Health Museum – FREE Thursday 2:00-5:00pm
The John C. Freeman Weather Museum – FREE Thursday 12:00-4:00pm
Houston Museum of Natural Science – FREE Thursdays 3:00-6:00pm
The Museum of Fine Arts, Houston – FREE Thursdays 10:00-9:00pm
Snowflakes and Ice Skates: Winter Break at the Museum – 11:00-2:00pm – Museum Fine Arts Houston
Holiday Train – 5:00-6:00pm – Hermann Park
Festival of Lights – 6:00-10:00pm – Moody Gardens
Zoo Lights – 6:00-10:00pm – Houston Zoo
Hot Nights on Ice – 7:00-10:00pm – Discovery Green
Friday, December 27, 2013:
Ice at Discovery Green – Discovery Green
Little Art Adventures – 10:30-11:30am – Museum of Fine Arts Houston
Snowflakes and Ice Skates: Winter Break at the Museum – 11:00-2:00pm – Museum Fine Arts Houston
Holiday Train – 5:00-6:00pm – Hermann Park
Festival of Lights – 6:00-10:00pm – Moody Gardens
Zoo Lights – 6:00-10:00pm – Houston Zoo
Friday Night Flicks on Ice: About a Boy – 6:30pm – Discovery Green
Saturday, December 28, 2013:
Ice at Discovery Green – Discovery Green
Urban Harvest Farmer's Market – 8:00-12:00pm – Eastside (1 block north of Richmond)
Young Writer's Workshop – 10:30am – Discovery Green
Snowflakes and Ice Skates: Winter Break at the Museum – 11:00-2:00pm – Museum Fine Arts Houston
Skate with Santa – 4:00-5:00pm – Discovery Green
Holiday Train – 5:00-6:00pm – Hermann Park
Festival of Lights – 6:00-10:00pm – Moody Gardens
Zoo Lights – 6:00-10:00pm – Houston Zoo
Sunday, December 29, 2013:
Ice at Discovery Green – Discovery Green
Urban Harvest Farmer's Market – 11:00-3:00pm – Eastside (1 block north of Richmond)
Family Zone: Exploring Stories in American Art – 1:00-4:00pm – Museum of Fine Arts
Holiday Train – 5:00-6:00pm – Hermann Park
Festival of Lights – 6:00-10:00pm – Moody Gardens
Zoo Lights – 6:00-10:00pm – Houston Zoo
Monday, December 30, 2013:
Ice at Discovery Green – Discovery Green
Holiday Train – 5:00-6:00pm – Hermann Park
Zoo Lights – 6:00-10:00pm – Houston Zoo
Tuesday,  December 31 2013:
Ice at Discovery Green – Discovery Green
Festival of Lights – 6:00-10:00pm – Moody Gardens
Holiday Train – 5:00-6:00pm – Hermann Park
Zoo Lights – 6:00-10:00pm – Houston Zoo
New Year's Eve on Ice – 7:00-10:00pm – Discovery Green
Sharkey's New Year's Eve – Downtown Aquarium
Wednesday, January 1, 2014:
Ice at Discovery Green – Discovery Green
Holiday Train – 5:00-6:00pm – Hermann Park
Latin Night on Ice – 6:00-10:00pm – Discovery Green
Festival of Lights – 6:00-10:00pm – Moody Gardens
Zoo Lights – 6:00-10:00pm – Houston Zoo