Things to do in Houston today and this weekend, with kids! December 5, 6, 7, 8, 9, 10, 11, 2013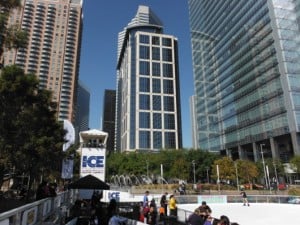 Happy Holidays Houston!  There is a long list of kid friendly activities for this week.  Scan through to find either a good event, a date and time that works with your schedule or a location that is convenient.
The Mayor's Holiday Celebration is on Friday night.  Downtown will be full of Christmas lights and the park next to City Hall will have a concert and tree lighting.  If you don't mind being a little late (and not being in the front row), arrive right at 6:00pm so street parking is free.
The Christmas Cruises on Buffalo Bayou also start this weekend.  No reservations are required.  Just show up at Allen's Landing between 5:00-7:30pm for a 30 minute tour.  Kids need to be 4 or older.
On Saturday, visit Hands-On Houston at the Craft Museum.  All ages are invited to make a Faux Repousse Ornament.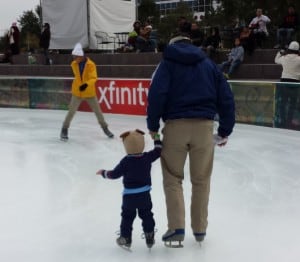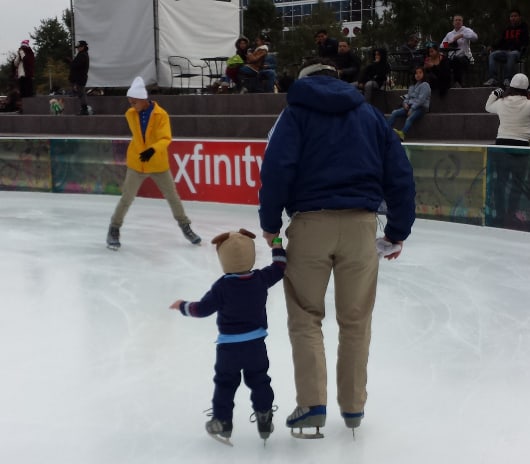 Also, be sure to catch the kid-friendly holiday shows around town.  The Best Christmas Pageant Ever is at Main Street Theater, All of the Other Reindeer is at InterActive Theater and A Gotcha' Christmas is at Express Theatre.
Do some holiday shopping and stay for the free storytime and holiday party at Brazos Bookstore on Saturday and Sunday.
Zoo Lights  is open for the season and is great.  Buy tickets online to save a couple dollars.  Parking is usually tight, so arrive early or just be prepared for the crowds.  If you can arrive between 5:00 and 6:00pm and take a ride on the Hermann Park Holiday Train.  The train and tunnel are lit up for the holidays.
Ice at Discovery Green is also open for the season.  Five dollar skating is on Monday's after school.  Most other days have a theme like Jazz, Latin or Skating with Santa.  Check here for details.
For the full list of events, see below.  If you are making holiday plans, check out this post on Houston holiday events.  Also, go here to get these lists in your inbox each week.
Thursday,  December 5, 2013:
Free Museum Entry
Children's Museum of Houston – FREE Thursday 5:00-8:00pm
The Health Museum – FREE Thursday 2:00-5:00pm
The John C. Freeman Weather Museum – FREE Thursday 12:00-4:00pm
Houston Museum of Natural Science – FREE Thursdays 3:00-6:00pm
The Museum of Fine Arts, Houston – FREE Thursdays 10:00-9:00pm (Includes 1st Thursday Sketching)
Ice at Discovery Green – Discovery Green
Junior Scientists: Animal Families – 4:00-5:30pm – Nature Discovery Center
First Thursday Sketching – 4:00-7:00pm – Museum of Fine Arts Houston
Eat Shop & Rock Benefiting The Orange Show – 5:00-11:00pm – Mid-Main
Festival of Lights – 6:00-10:00pm – Moody Gardens
Zoo Lights – 6:00-10:00pm – Houston Zoo (Use Code WINTER for $5 Off!)
Friday, December 6, 2013:
Ice at Discovery Green – Discovery Green
Little Art Adventures – 10:30-11:30am – Museum of Fine Arts Houston
Festive Family Fridays – 5:00-7:00pm – Bayou Bend
Christmas Cruises on Buffalo Bayou – 5:00-7:30pm – Allen's Landing (Tours ever 30 minutes)
Dickens on the Strand – 5:00-9:00pm
Holiday Train – 5:00-6:00pm – Hermann Park
Mayor's Holiday Celebration – 6:00pm – City Hall
Festival of Lights – 6:00-10:00pm – Moody Gardens
Zoo Lights – 6:00-10:00pm – Houston Zoo
Family Films for the Holidays: Elf "Quote-A-Long" – 6:00-9:00pm – The Orange Show
Friday Night Flicks on Ice: Rise of the Guardians – 6:30pm – Discovery Green
Saturday, December 7, 2013:
Ice at Discovery Green – Discovery Green
Home for the Holidays – Old Town Spring
Breakfast with Santa – 8:00-10:00pm – Downtown Aquarium
Urban Harvest Farmer's Market – 8:00-12:00pm – Eastside (1 block north of Richmond)
Jingle on the Boardwalk – 9:00-9:00pm – Kemah
DesignCraft: AIGA Houston's Market – 10:00-6:00pm – Market Square Park
Dickens on the Strand – 10:00-9:00pm – Galveston
Young Writer's Workshop – 10:30am – Discovery Green
Hands On Houston: FAUX REPOUSSE ORNAMENTS – 11:00-3:00pm – Houston Center for Contemporary Craft
All of the Other Reindeer – 11:00am – InterActive Theater
Storytime:  How the Grinch Stole Christmas – 11:30am – Brazos Bookstore
Children's Holiday Electronics Workshop – 1:00-2:30pm – Brightwork CoResearch in Rice Village
Best Christmas Pageant Ever – 1:00 & 4:00pm – Main Street Theater
Asia Society Creation Station: Remembrance Poppies – 1:00-3:00pm – Asia Society
A Gotcha' Christmas – 2:00pm – Express Theatre
Skate with Santa – 4:00-5:00pm – Discovery Green
Holiday Train – 5:00-6:00pm – Hermann Park
Christmas Cruises on Buffalo Bayou – 5:00-7:30pm – Allen's Landing (Tours ever 30 minutes)
Festival of Lights – 6:00-10:00pm – Moody Gardens
Zoo Lights – 6:00-10:00pm – Houston Zoo
Sunday, December 8 2013:
Ice at Discovery Green – Discovery Green
Home for the Holidays – Old Town Spring
Breakfast with Santa – 8:00-10:00pm – Downtown Aquarium
Dickens on the Strand – 10:00-6:00pm
Urban Harvest Farmer's Market – 11:00-3:00pm – Eastside (1 block north of Richmond)
Bizarre Holiday – 12:00-5:00pm – Mid-Main Midtown
Family Zone: Exploring Stories in American Art – 1:00-4:00pm – Museum of Fine Arts
Holiday Train – 5:00-6:00pm – Hermann Park
Brazos Bookstore Holiday Party – 5:00-8:00pm – Brazos Bookstore
Zoo Lights – 6:00-10:00pm – Houston Zoo
Monday, December 9, 2013:
Ice at Discovery Green – Discovery Green
Cheap Skate Nights – 4:00-10:00pm – Discovery Green
Zoo Lights – 6:00-10:00pm – Houston Zoo (Use Code WINTER for $5 Off!)
Tuesday,  December 10, 2013:
Ice at Discovery Green – Discovery Green
Curious Kids Preschool Science Class: Creatures of the Night – 10:00-11:15am – Nature Discovery Center
Santa Goes Over the Edge – 12:00pm – GreenStreet Downtown
Zoo Lights – 6:00-10:00pm – Houston Zoo (Use Code WINTER for $5 Off!)
Jazz on Ice – 7:00-10:00pm – Discovery Green
Wednesday, December 11, 2013:
Ice at Discovery Green – Discovery Green
City Hall Farmers Market – 11:00-1:30pm – City Hall Downtown
Latin Night on Ice – 6:00-10:00pm – Discovery Green
Zoo Lights – 6:00-10:00pm – Houston Zoo (Use Code WINTER for $5 Off!)