How to Make Caramel Covered Cheetos or Cheese Puffs!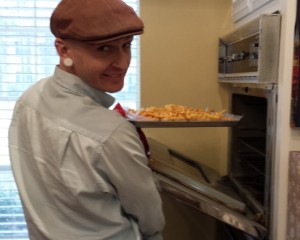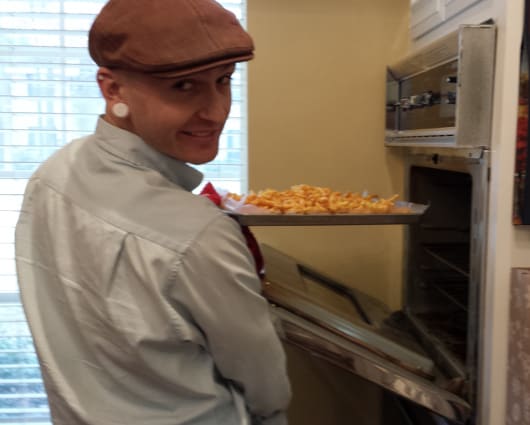 Pranika will be back in a couple weeks to give us Quick and Easy Dinner Ideas and share her beautiful pictures.  That leaves the cooking posts to me, which is bad news for all of us.  Fortunately, my brother is Craig of Bistro Vonish and I was able to swipe a few recipes from Christmas break.  One was Caramel Covered Cheese Puffs!
These sound weird, huh?  Well Felicia told us about them and Chef Craig whipped up a vegan version of the salty sweet snack.  And they are addictive.
Caramel Coated Cheese Puffs/Cheetos
In a saucepan, combine the following:
1 Cup Sugar
1/2 Cup Corn Syrup
1/4 teaspoon Salt
1/4 Cup Water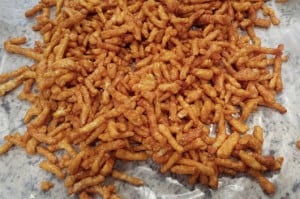 Stir and bring to a boil.
Add in:
1 teapsoon Vanilla
2 Tablespoons Butter
1 teaspoon Baking Soda
Remove from head and coat cheese puffs (we used Tings
instead of puffs with real cheese).  Place on cookie sheet and bake at 150 degress for about 1 hour.
Let them cool on wax paper and then enjoy!