Free Family Day at Bayou Bend on December 15, 2013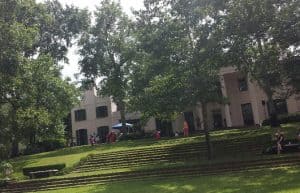 Bayou Bend is one of the Museum of Fine Art's beautiful house museums. It has gardens and paths that are perfect for kids to explore.
I'm excited to see the Bayou Bend will host a free family day on December 15, focused on historic holidays in early America!
Sunday, December 15, 2013, from 1 to 5 p.m. at Bayou Bend
6003 Memorial Drive at Westcott Street (Free parking.)