Houston Nutcracker Market 2013 Coupon for $1 Off Admission!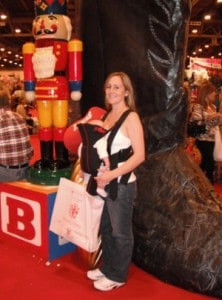 Headed to the Nutcracker Market?  Tickets are $14 each, but you can save $1 by printing out this coupon.
My mom and I go every year for some great people watching.  We like to see what the "it" item is…  One year it was candy filled hula hoops, another were signs directing santa to your house.  Everyone had one and everyone was asking where to find them.
Remember that strollers are NOT allowed and it is very very crowded.  Outside food and drinks are allowed in, so pick something up ahead of time so you don't spend all your money on extra expensive conference center food.