Greenling Meal Kits Make Cooking So Easy, I Can Do It! (And Local & Organic Dinner Tastes Good.)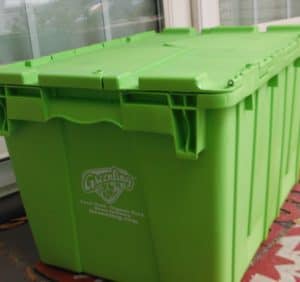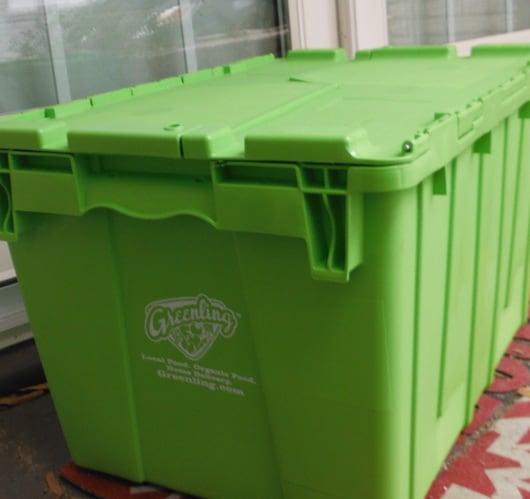 As you know, Pranika is the dinner expert at BigKidSmallCity because I am a terrible cook.  I used to have my own weekly dinner post, but it was mostly a joke about how bad things turned out.  I finally found a better person to write the post, but unfortunately, my kids still insisted on eating dinner each night.
Around the same time, I discovered Greenling.  They will deliver local and organic groceries to your door.  I started with the Local Box, because really, no one wants me to only order spinach and serve salads ever single night for dinner.
The Local Box comes with a variety of local fruits and vegetables and recipe suggestions.  It arrives at my doorstep and forces me to make something unique for dinner.  It was a great way to introduce things like sunchokes, radishes, beets and summer squash to my family.
As much as I loved this box, I got into another rut.  Every night, I was making stir-fry.  New vegetables but same dinner.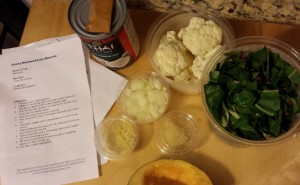 At this same time, I learned about meal kits.  To get ready for Thanksgiving Dinner, the nice folks at Greenling sent me a complementary box with Curry Stuffed Acorn Squash, Harvest Quinoa Hash, Kale Waldorf Salad Holiday Side Kit and Brussels Sprouts.  (And they gave a $50 credit to a BigKidSmallCity reader!)
For each of the kits, the ingredients are chopped up, measured and ready to go.  Greenling provides step by step instructions and all you have to do is follow along.
I realized I could do this myself, but I would have never ever made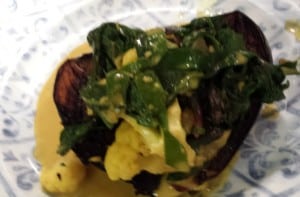 Curry Stuffed Acorn Squash without the ingredients and instructions magically appearing at my door.
But they did.  (Or maybe a man brought them in a green Greenling box.)
I started on dinner, and when my family came home, my husband stopped in his tracks and said, "It smells good.  I mean, really good.".  I told him what I was making and he was shocked.
Dinner was fabulous and it looks like Curry Stuffed Acorn Squash and Harvest Quinoa Hash will make it on our Vegetarian friendly Thanksgiving table.
Go HERE to get your own magical meal, delivered to your door.