Things to do in Houston today and this weekend, with kids! October 10, 11, 12, 13, 14, 15, 16, 2013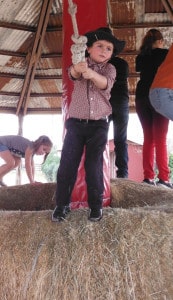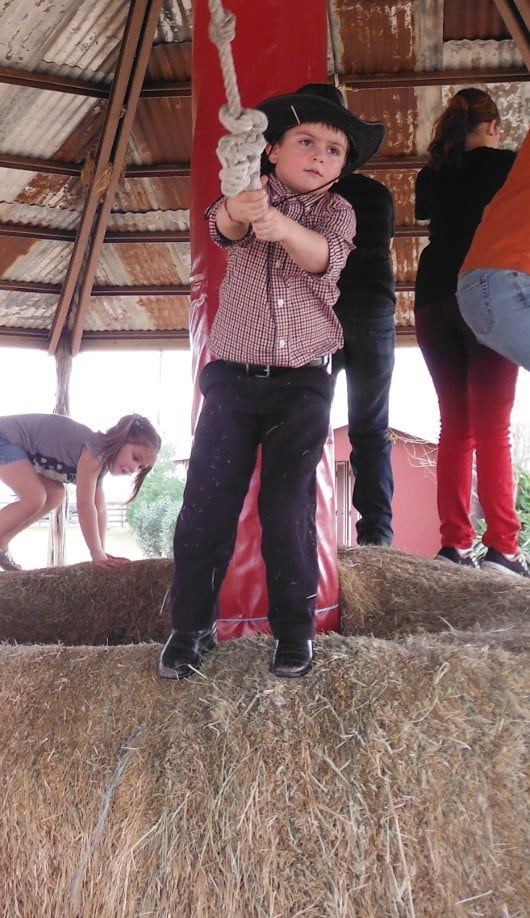 It is certainly October in Houston.  This week and weekend brings lots of Halloween and Fall fun!
Zoo Boo starts this Friday at the Houston Zoo.  Friday is the best day to beat the crowds.  If you go Saturday or Sunday, try to arrive early, take public transit or be patient as you search for parking!  Kids get to wear costumes and participate in actives that are free with admission.
Brazos Bookstore is also inviting you to wear your costume to the Saturday Halloween Storytime at 11:30!  There will be a Halloween story followed by a craft!
If you like children's theater, you are in luck.  Our favorite Main Street Theater is still showing the Cat in the Hat.  Also, this Saturday you can see 1 of 2 matinees for the The Story of the Lone Star State at InterActive Theater.  And opening on October 15 is The Bully Show at AD Players.  This show challenges kids to reconsider assumptions bout bullies and victims.
All weekend long you can also visit the Italian Festival at the University of St. Thomas.  Admission is free on Thursday and until 4:00 on Friday.  After that it is $8 for adults and free for kids under 12.
Also, on Saturday Hermann Park Members can ride the train free all day.  Family memberships are $50 and support a great park!
And finally, an October list of events would not be complete without mentioning all the farm fun to be had around Houston.  Check out this list of local farms HERE.
For the full list of weekend events, look below!
Thursday,  October 10, 2013:
Push! – PUSH Physical Theatre – 11:00am – Miller Outdoor Theatre
Free Museum Entry
Children's Museum of Houston – FREE Thursday 5:00-8:00pm (Includes Fireman Visit)
The Health Museum – FREE Thursday 2:00-5:00pm
The John C. Freeman Weather Museum – FREE Thursday 12:00-4:00pm
Houston Museum of Natural Science – FREE Thursdays 3:00-6:00pm
The Museum of Fine Arts, Houston – FREE Thursdays 10:00-9:00pm
Junior Scientists: Animal Babies and Reproduction – 4:00-5:30pm – Nature Discovery Center
Firefighters Visit Museum – 4:00-7:30pm – Children's Museum
Italian Festival – 5:00-10:00pm – University of St. Thomas (Free Admission)
Thursday Concerts: Del Castillo – 6:30pm – Discovery Green
Farms and Ranches:
Old Mac Donald's Farm – 10:00am – Humble
Oil Ranch – 10:00-3:00pm – Hockley
Friday, October 11, 2013:
Zoo Boo – 9:00-1:00pm – Houston Zoo
Italian Festival – 11:00-10:00pm – University of St. Thomas (Free Admission until 4:00pm)
Fall Park After Dark: Owl Prowl – 7:00pm – Nature Discovery Center
Friday Night Films: Clue – 8:00pm – Whole Foods Montrose
Dia de la Hispanidad featuring Grupo Niche – 8:00pm – Miller Outdoor Theatre
Farms and Ranches:
Oil Ranch – 10:00-3:00pm – Hockley
Old Mac Donald's Farm – 10:00am – Humble
Saturday, October 12, 2013:
Urban Harvest Farmer's Market – 8:00-12:00pm – Eastside (1 block north of Richmond)
Zoo Boo – 9:00-4:00pm – Houston Zoo
Model Boat Rentals – 10:00-5:00pm – Discovery Green
Free Unlimited Train Rides for Members – 10:00-6:00pm – Hermann Park
Bayou City Arts Festival – 10:00-6:00pm – Downtown
Young Writers Workshop – 10:30am – Discovery Green
The Story of the Lone Star State – 11:00am – InterActive Theater
Italian Festival – 11:00-10:00pm – University of St. Thomas
Storytime: Halloween Series – 11:30am – Brazos Bookstore
The Cat in the Hat – 1:00 & 4:00pm – Main Street Theater
Family Fun Acitivity Day – 5:00pm – Sharpstown Lansdale Park
A Night at Market Square – 6:00pm – Market Square
Lunada 2013 – 7:30pm – Miller Outdoor Theatre
Farms and Ranches:
Froberg Farms Corn Maze, Hay Rides, Pumpkin Patch – 9:00-dark – Alvin
Oil Ranch – 10:00-5:00pm – Hockley
Pumpkin Patch and Fall Festival at Blessington Farms – 10:00-5:00pm – Simonton
Dewberry Farm – 10:00am-Dusk – Brookshire
Old Mac Donald's Farm – 10:00am – Humble
Sunday, October 13, 2013:
Zoo Boo – 9:00-4:00pm – Houston Zoo
Walk on the Wild Side – 10:00am – Nature Discovery Center
Model Boat Rentals – 10:00-5:00pm – Discovery Green
Bayou City Arts Festival – 10:00-6:00pm – Downtown
Italian Festival – 11:00-6:00pm – University of St. Thomas
Urban Harvest Farmer's Market – 11:00-3:00pm – Eastside (1 block north of Richmond)
Family Zone & Studio:  Dancing Skeletons & the Day of the Dead – 1:00-4:00pm – MFAH
Farms and Ranches:
Froberg Farms Corn Maze, Hay Rides, Pumpkin Patch – 9:00-dark – Alvin
Old Mac Donald's Farm – 10:00am – Humble
Oil Ranch – 12:00-5:00pm – Hockley
Dewberry Farm – 12:00pm-Dusk – Brookshire
Monday, October 14, 2013:
Farms and Ranches:
Old Mac Donald's Farm – 10:00am – Humble
Oil Ranch – 10:00-3:00pm – Hockley
Tuesday,  October 15, 2013:
Curious Kids Preschool Science Class: Life in a Pond – 10:00-11:15am – Nature Discovery Center
PreSchool Storytime – 10:00am – Bayou Bend
Toddler Tuesdays: My First Yoga  – 10:30am – Discovery Green
The Bully Show – 7:00pm – AD Players
Farms and Ranches:
Old Mac Donald's Farm – 10:00am – Humble
Oil Ranch – 10:00-3:00pm – Hockley
Wednesday, October 16, 2013:
Mummy Mingle – 10:00-12:00pm – Children's Museum Tot Spot
The Bully Show – 10:30am- AD Players
City Hall Farmers Market – 11:00-1:30pm – City Hall Downtown
Rock-tober Lunchtime Concerts – 11:30-1:00pm – Discovery Green
Farms and Ranches:
Old Mac Donald's Farm – 10:00am – Humble
Oil Ranch – 10:00-3:00pm – Hockley