Things to do in Houston today and this weekend, with kids! October 31, November 1, 2, 3, 4, 5, 6, 2013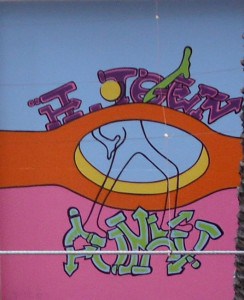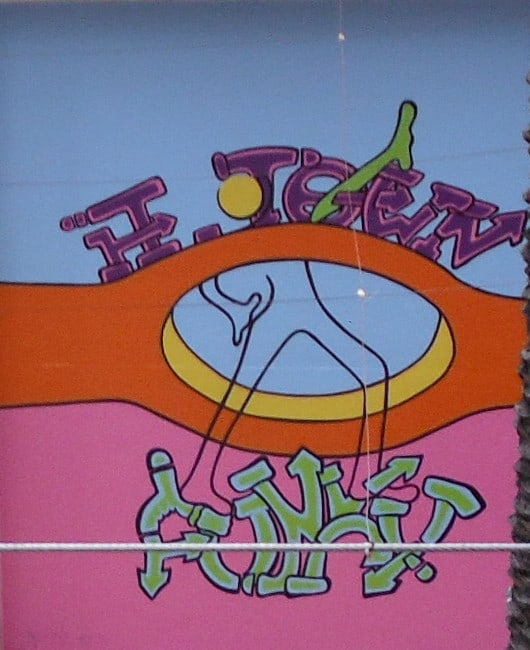 The weekend kicks off with Halloween!  Grab your costumes and trick or treat at the Children's Museum of Houston or visit Scream on the Green!
On Saturday, make a free faux-stained-glass sun catcher at the Houston Center for Contemporary Craft.
On Sunday, visit Discovery Green for the Fall Fun Fest.  This free event includes face painting, henna, crafts, inflatables and more!  Also visit the Museum of Fine Arts Houston and Art Improv for the whole family.
Looking for more?  Remember that every Thursday is free museum day in the museum district.  Also, every Wednesday, Saturday and Sunday, you can find a farmer's market with all the local goods you need.
Check below for the long list of things to do this week in Houston or go HERE for the list of free things to do every day of the week!

Thursday,  October 31, 2013:
Free Museum Entry 
Children's Museum of Houston – FREE Thursday 5:00-8:00pm
The Health Museum – FREE Thursday 2:00-5:00pm
The John C. Freeman Weather Museum – FREE Thursday 12:00-4:00pm
Houston Museum of Natural Science – FREE Thursdays 3:00-6:00pm
The Museum of Fine Arts, Houston – FREE Thursdays 10:00-9:00pm
Junior Scientists: Birds of Prey – 4:00-5:30pm – Nature Discovery Center
Trick or Treating & Activities at the Monster's Museum of Houston – 10:00-8:00pm – Children's Museum of Houston
Scream on the Green – 6:00-10:00pm – Discovery Green (CANCELLED because of rain!)
Screen on the Green: Frankenweenie – 7:00pm – Discovery Green
Ring of Fire: The Music of Johnny Cash – 7:30pm – Miller Outdoor Theatre
Farms and Ranches:
Old Mac Donald's Farm – 10:00am – Humble
Oil Ranch – 10:00-3:00pm – Hockley
Friday, November 1, 2013:
The Bully Show – 10:30am- AD Players
Alamo Rolling Road Show:  Beetlejuice – 7:30pm – Market Square Park
Saturday, November 2, 2013:
Urban Harvest Farmer's Market – 8:00-12:00pm – Eastside (1 block north of Richmond)
Kids Clinic: Sail a Mighty Ship – 9:00-12:00pm – Home Depot
Bellaire Recycles Fest – 9:00-1:00pm – Bellaire
Kids Klub: Moonwalks & Face Painting – 10:00-2:00pm – Breakfast Klub
Model Boat Rentals – 10:00-5:00pm – Discovery Green
Fine Arts Festival – 10:00-5:00pm – Discovery Green
¡Día de los Muertos! – 10:00-7:00pm – Museum of Fine Arts Houston
The Bully Show – 10:30am & 1:00pm- AD Players
Young Writers Workshop – 10:30am – Discovery Green
Hands on Houston: Faux-stained-glass sun catchers – 11:00-3:00pm – Houston Center for Contemporary Craft
Kayak Boat Rides on Kinder Lake – 11:00-5:00pm – Discovery Green
Day of the Dead – 11:00-7:00pm – MECA
Screen on the Green:  Moonrise Kingdom – 7:00pm – Discovery Green
Farms & Ranches:
Dewberry Farm
Sunday, November 3, 2013:
Model Boat Rentals – 10:00-5:00pm – Discovery Green
Urban Harvest Farmer's Market – 11:00-3:00pm – Eastside (1 block north of Richmond)
Kayak Boat Rides on Kinder Lake – 11:00-5:00pm – Discovery Green
Fine Arts Festival – 11:00-5:00pm – Discovery Green
Day of the Dead – 11:00-6:00pm – MECA
Fall Fun Fest – 12:00-4:00pm – Discovery Green
Art Improv – 1:00-4:00pm – Museum of Fine Arts Houston
Farms & Ranches:
Dewberry Farm
Monday, November 4, 2013:
For free things to do in Houston, go HERE.

Tuesday,  November 5 2013:
Curious Kids Preschool Science Class: Hoofed Friends – 10:00-11:15am – Nature Discovery Center
Wednesday, November 6, 2013:
The Bully Show – 10:30am- AD Players
City Hall Farmers Market – 11:00-1:30pm – City Hall Downtown