Mike Lunceford, Incumbent Candidate for HISD Trustee District V, Interviewed by Houston Kids Ages 4-7 (Non-Political, Non-Partisan)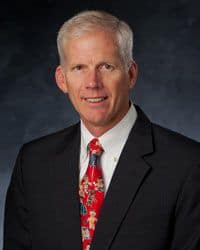 During this election season, BigKidSmallCity is getting to know the candidates in the City of Houston election.  Our goal in our non-partisan, non-political research is to help Houston kids better understand the political process.
This is not for political purposes or endorsement.  This is for kids.
Aylen (7), Joe (6), Senia (5) and Brooke (4) created the questions and I edited for clarity.  Below is the interview with Mike Lunceford,  Incumbent Candidate for HISD Trustee District V!
***
1. What does a HISD trustee do?
The HISD Trustee is holding their position in trust for the people to decide what policy will direct the district to educate all children.  The only person who works for the Trustees is the Superintendent.  All other employees of the district work for the Superintendent.  The Trustees meet a least once a month and normally many more times to discuss plans for the district and to vote on the plans that the Superintendent makes for business matters (selling real estate or buying things) and to make sure the district is running smoothly (we have a yearly report from the Administration based on a number of categories we think are important).  We are not paid for our work, we are volunteers.
2. What do you do to get elected?

The Trustees are elected in nine single member districts, which means we have a specific geographic area that we represent.  My area starts at the Medical Center to the east and goes to Sharpstown and Fondren Rd on the west, US 59 to the north and Willowbend to the south.  You need to meet lots of people in your area and convince them that you are the best person to oversee the district for them.
3.  What do you like to do in Houston?
I like to run around Rice U and Herman Park, watch the Texans and play golf.
4.  What is your favorite thing about Houston?
There are a lot of very good places to eat and the weather is normally nice in the winter time and you can still do things outside in January.
5. What is your favorite Houston annual event?
My family and I are runners, we like to run the Turkey Trot on Thanksgiving together and I run the Houston Half Marathon every year in January.
***
For kid-friendly reviews of the Houston City Elections, go HERE.
If you are a candidate and have not filled out a questionnaire or set up a meeting, please contact me at Jill @ BigKidSmallCity.com.