Local & organic holiday dinner delivered to your door by Greenling!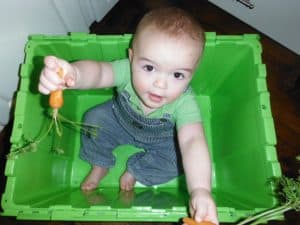 You may know that I am a bad cook.  And you may also know that I have a crush on Greenling Houston.  They deliver local and organic produce to my door at a reasonable price.  I'm not being paid to say this…  I seriously have a crush on Greenling and recommend them to my friends.
And now I like them even more because they are delivering Thanksgiving dinner!  This is good news for me and all my guests.  Greenling has turkey, vegetables, sides, pies and much more.
I just ordered Curry Stuffed Acorn Squash, Harvest Quinoa Hash, Kale Waldorf Salad Holiday Side Kit and Brussels Sprouts to try out before Thanksgiving Dinner.
Check out some of the items below and keep watching BigKidSmallCity.  One lucky reader will win $50 to spend at Greenling!  Details to come soon!
Free-range, local Turkeys from Richardson Farms:
Medium (14-18lb, $6/lb)
Large (18-24lb, $6/lb)
Bourbon Red Heritage (8-12lb, $8.50/lb)
Local Pie, The Pie Factory
Pumpkin ($14.99)
Pecan ($15.99)
Local Vegan Pies, Sinfull Bakery
Agave-sweetened Apple ($23.99)
Local Sweet Potato ($24.99) 
Pumpkin Cheesecake ($22.99)
Seasonal Prep Kitchen Kits ($9.99 – $16.99)
Sweet Potato Hash
Butternut Squash & Arugula Salad
Green Bean Casserole
Slow-Cooker Stuffing
Dinner Rolls, Slow Dough Bread Co.
Whole Wheat
Challah
Cranberry-Walnut (boule also available)