Coretta Mallet-Fontenot, Candidate for HISD Trustee District IX, Interviewed by Houston Kids Ages 4-7 (Non-Political, Non-Partisan)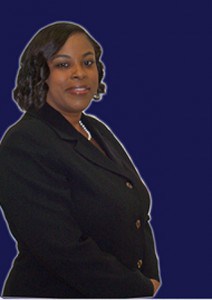 During this election season, BigKidSmallCity is getting to know the candidates in the City of Houston election.  Our goal in our non-partisan, non-political research is to help Houston kids better understand the political process.
This is not for political purposes or endorsement.  This is for kids.
Aylen (7), Joe (6), Senia (5) and Brooke (4) created the questions and I edited for clarity.  Below is the interview with Coretta Mallet-Fontenot, Candidate for HISD Trustee District IX!
***
1. What does a HISD Trustee do?
A school board trustee overseas the business of the district such as personnel matters, contracts, and policy development and implementation that governs the district.
2. What do you do to get elected?
First, and foremost, you must have a passion for serving students in the field of education.  You must file a formal application, pay a filing fee of $300, and be a resident in the district in which you are seeking to serve.
3.  What do you like to do in Houston?
I enjoy outdoor activities such as walking, bicycling, and roller skating.
4.  What is your favorite thing about Houston?
One of the things I enjoy about our great city is the family oriented activities for kids of all age ranges.  The Children's Museum was a favorite when my kids were younger.
5.  What is your favorite Houston annual event?
My favorite Houston annual event is riding around the city to enjoy Christmas lights.  Everyone is so cheerful and kind during that season.
***
For kid-friendly reviews of the Houston City Elections, go HERE.
If you are a candidate and have not filled out a questionnaire or set up a meeting, please contact me at Jill @ BigKidSmallCity.com.