Amy Peck, Candidate for Houston City Council District A, Interviewed by Houston Kids Ages 4-7 (Non-Political, Non-Partisan)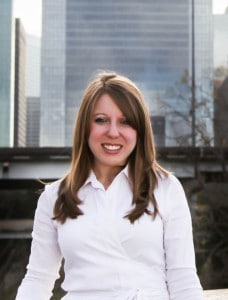 During this election season, BigKidSmallCity is getting to know the candidates in the City of Houston election.  Our goal in our non-partisan, non-political research is to help Houston kids better understand the political process.
This is not for political purposes or endorsement.  This is for kids.
Aylen (7), Joe (6), Senia (5) and Brooke (4) created the questions and I edited for clarity.  Below is the interview with Amy Peck, Candidate for Houston City Council District A!
***
1. What does a city council member do?
A city council member votes on ordinances (laws) for the city. It's also the job of council members to keep Houstonian's safe by making sure we have enough police officers and firefighters in the city.
2. What do you do to get elected?
To get elected, I will need over 50% of the votes on November 5th, 2013. To get these votes, I have been attending civic meetings around the community.
3. What do you like to do in Houston?
Houston has so many great things to do. I love visiting the museums and the many amazing restaurants.
4. What is your favorite thing about Houston?
My favorite thing about Houston is that it is such a great place to live. The cost of living is cheap, and there is so much to do and see in Houston. I would never consider living anywhere else.
5. What is your favorite Houston annual event?
There are so many fun events in Houston, so it is hard to pick just one. If I have to pick, I would say the Freedom of Texas 4th of July event.
***
For kid-friendly reviews of the Houston City Elections, go HERE.
If you are a candidate and have not filled out a questionnaire or set up a meeting, please contact me at Jill @ BigKidSmallCity.com.