You Asked BigKidSmallCity!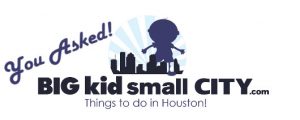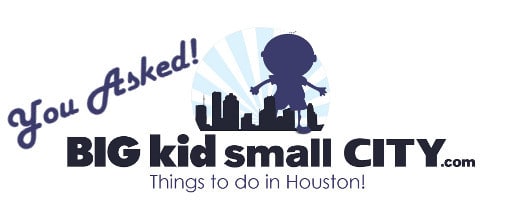 Is there a schedule for your posts?
We do have a regular schedule for blog posts. Of course, this is subject to change with the seasons, based on feedback and, of course, the number of kids that are currently crying at my house.
Monday – Where in Houston?, Quick & Easy Dinner Ideas! + Another Things to Do in Houston Post
Tuesday – Where in Houston Answer+ Things to Do this Week and Weekend
Wednesday – BigKidSmallCity's search for Houston's best restaurants for kids
Thursday – Books for Kids to Read + Your Questions Answered! + Email Newsletter Delivered (Sign up on the right side of this screen!)
Friday – Lunch Box Ideas (School Year) + Houston Park Reviews (Summer)
Saturday – Administrative Updates!
Sunday – Books for Kids to Read
We also add in Joe the Garbage Man posts, reviews of Houston attractions and events, Birthday Party Venue information and more!