Modesto "Moe" Rivera, Candidate for Houston City Council At-Large Position 2, Interviewed by Houston Kids Ages 4-7 (Non-Political, Non-Partisan)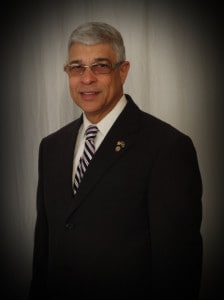 During this election season, BigKidSmallCity is getting to know the candidates in the City of Houston election.  Our goal in our non-partisan, non-political research is to help Houston kids better understand the political process.
This is not for political purposes or endorsement.  This is however, for kids.  Aylen (7), Joe (6), Senia (5) and Brooke (4) created the questions and I edited for clarity.  Below is the interview with Moe Rivera, Candidate for Houston City Council At-Large Position 2!
***
1.  What doe a city council member do?
It is a council member that stands in the gap between it's citizens and local city government. It looks out for the well being of its constituents (precinct's people) and protects their jobs and properties and insures that services offered by the city such as police, fire and public works, libraries and Health and Human Services are available and affordable to all.
2.  What do you do to get elected?
You convince your constituents that you have a better platform to:
A. Balance the City Budget (Money that comes in to pay for needed services)
B. Improve the infrastructure (Roads, Bridges, Sewage, Water)
C. Promote Houston to become business friendly.
D. Fight waste, corruption and human trafficking.
E. Keep local jobs in Texas, USA.
F. Promote social justice.
3.  What do you like to do in Houston?
Work, play (bicycle) and dine (restaurants) and visit it's nice venues such as Minute Maid and Reliant Stadium.
4.  What is your favorite thing about Houston?
It's vibrant economy and diverse culture.
5.  What is your favorite Houston annual event?
Houston Live Stock and Rodeo and Houston Auto Show.
***
For kid-friendly reviews of the Houston City Elections, go HERE.
If you are a candidate and have not filled out a questionnaire or set up a meeting, please contact me at Jill @ BigKidSmallCity.com.