Lupe Tortilla – BigKidSmallCity's Search for Houston's Best Restaurants for Kids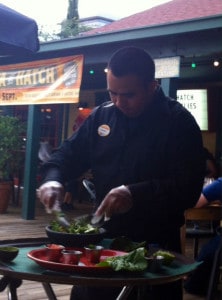 Address:
2414 Southwest Freeway, Houston , Texas (Find more locations
HERE
.)
Appropriate Age:  All ages
Price: $-$$
Hi I'm
Juliette
! My husband, my 6-year-old son and I love going out to eat and we are sharing our restaurant finds with you!
This week we went to
Lupe Tortilla
by Kirby and I59. We started going when our son was about 2 and when they had a sandpit filled with toys and slides and bleachers for the parents.
It quickly became our go to place to meet with friends with children but also the childless crew because we could actually pay attention to their conversation while our son was playing.
Anyway, it all changed about 2 years ago and they transformed the play zone into a patio!  We understand that financially it made sense for Lupe Tortilla to have tables instead of sand and even though we were disappointed we keep coming because…..we love their fajitas!!!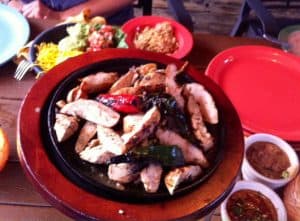 The atmosphere is still a big draw, it feels authentic and casual and festive in a tex-mex kind of way. It has nice outdoor section, where we ate and lots of little rooms inside so it never gets too loud. They have a nice place mat with crayons to entertain the kids and great margaritas to please the adults.
We love ordering the guacamole made right at the table (tableside guacamole $9.95). My child loves looking at the waiter mixing everything and the staff is  friendly. It always turns out as the best guacamole and we think that the quantity of salt they use might be why! But it's so good we don't care!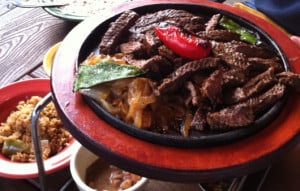 We then ordered the fajitas. We had 4 adults and 4 kids and we shared 1 pound of chicken and one pound of beef.($29.95 and $38.95 respectively) That was perfect for everybody and there was none leftover!
Their marinade is delicious and we have tried to duplicate it at home without success. Their secret ingredient is still a secret to us.
Because we were outside, the children felt a bit free to walk around the patio and look at the fun decor.
I really recommend
Lupe Tortilla
if you are in the mood for wonderful Tex-Mex food.  See you next week for our next culinary adventures!