GreenStreet Gets Yarn Bombed! September 10-12, 2013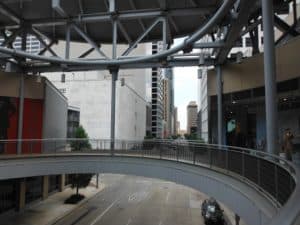 GreenStreet in Downtown Houston is getting Yarn Bombed!  From now until September 12, 2013, watch the artist work.
Urban Yarnage will cover over 100 stalks of bamboo,  between Mia Bella Trattoria and House of Blues, with colorful yarn.
On Thursday, September 12, 2013, 5:00-8:00pm, see the unveiling and join the celebration.
This is sure to be a unique and fun thing to do in Houston!