Things to do in Houston today and this weekend, with kids! August 15, 16, 17, 18, 19, 20, 21, 2013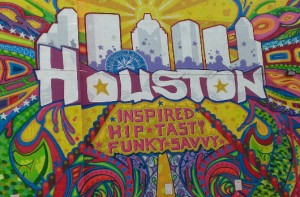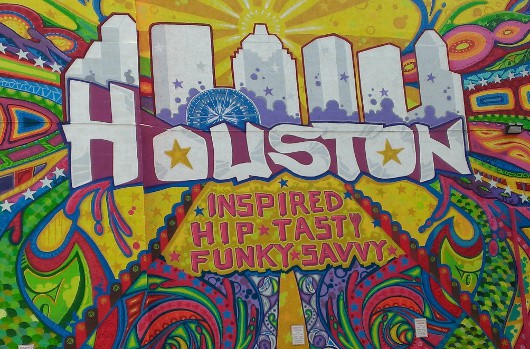 There are only 2 weeks until school starts, but that is still plenty of time for some Houston fun!
On Thursday, tour the Museum District museums for free and then head to Hermann Park.  At 4:30pm, join the BigKidSmallCity crew for dinner at Pinewood Cafe and a ride on the Hermann Park Train.  (RSVP here.  Spaces are limited!)
On Saturday, cool off at Brazos Bookstore.  Storytime is at 11:30 and a very unusual event is at 7:00…  William Shakespeare's Star Wars.  Or if you are looking for funky cool, Discovery Green has their night flea market and the Orange Show is hosting the Art Car Extravaganza on Saturday evening.
You can also get the kids cooking with Greenling or get them recycling at Whole Foods.  Or ride the kayaks or take a writing class or rent a model boat at Discovery Green.
Monday brings another BigKidSmallCity Meet up.  This time the little kids are headed to the Downtown Aquarium for the Mommy (or Daddy) & Me Small Fry Adventure.  We hope you can join us here!
Look for the long list of Houston events below and this list of free things to do in Houston any day of the week!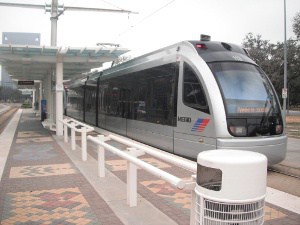 All Week, August 15, 16, 17, 18, 19, 20, 21, 2013:
Animals Assembled – Houston Zoo
Bayou Bend Detective Days – MFAH Bayou Bend
Thursday, August 15, 2013:
The Journey Through China – 11:00am – Miller Outdoor Theatre
Avenue Zoo Performance – 11:00am & 1:00pm – Houston Zoo Children's Zoo
Summer Kayak Boat Rides – 11:00-5:00pm – Discovery Green
The Great Recycle – 11:00-6:00pm – Whole Foods Kirby
Free Museum Entry
Children's Museum of Houston – FREE Thursday 5:00-8:00pm (Includes Free Vaccinations)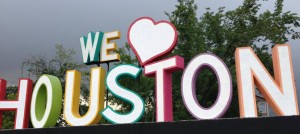 The Health Museum – FREE Thursday 2:00-5:00pm
The John C. Freeman Weather Museum – FREE Thursday 12:00-4:00pm
Houston Museum of Natural Science – FREE Thursdays 3:00-6:00pm (Includes the new Egypt Hall)
The Museum of Fine Arts, Houston – FREE Thursdays 10:00-9:00pm
BigKidSmallCity Meet Up:  Dinner & Train Ride – 4:30 & 6:00pm – Hermann Park
Sing-a-long Movies at Miller:  Grease – 8:15pm – Miller Outdoor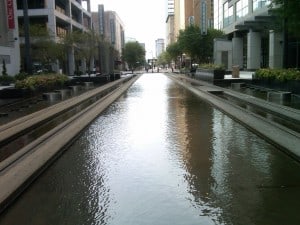 Theatre
Friday, August 16, 2013:
Avenue Zoo Performance – 11:00am & 1:00pm – Houston Zoo Children's Zoo
Summer Kayak Boat Rides – 11:00-5:00pm – Discovery Green
The Great Recycle – 11:00-6:00pm – Whole Foods Montrose
Cool Nights – Zoo Open until 8:30pm – Houston Zoo  
The Robert Glasper Experiment – 8:30pm – Miller Outdoor Theatre
Saturday, August 17, 2013:
Urban Harvest Farmer's Market – 8:00-12:00pm – Eastside (1 block north of Richmond)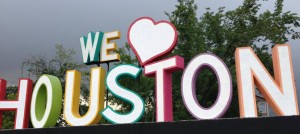 Kids Cooking Class – 10:00-12:00pm – RecipeHouse
Model Boat Rentals – 10:00-5:00pm – Discovery Green
Young Writers Workshop – 10:30am – Discovery Green
Avenue Zoo Performance – 11:00am & 1:00pm – Houston Zoo Children's Zoo
Kayak Boat Rides on Kinder Lake – 11:00-5:00pm – Discovery Green
Kids Storytime: Rufus Goes to School, Me First! – 11:30am –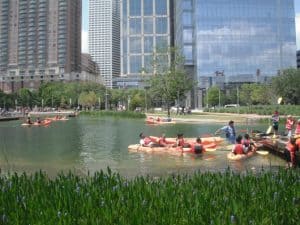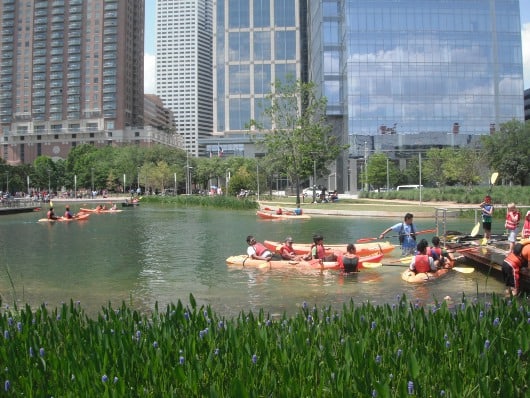 Brazos Bookstore
Flea by Night – 6:00-10:00pm – Discovery Green
Art Car Extravaganza – 6:00-10:30pm – The Orange Show Monument
Classical Theatre Company Presents William Shakespeare's Star Wars – 7:00pm – Brazos Bookstore
The Tale of Kieu – 8:30pm – Miller Outdoor Theatre
Sunday, August 18 2013:
Model Boat Rentals – 10:00-5:00pm – Discovery Green
Avenue Zoo Performance – 11:00am & 1:00pm – Houston Zoo Children's Zoo
Kayak Boat Rides on Kinder Lake – 11:00-5:00pm – Discovery Green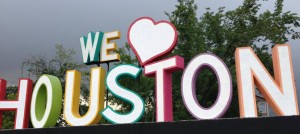 Urban Harvest Farmer's Market – 12:00-4:00pm – Eastside (1 block north of Richmond)
MFAH Family Day – 1:00-4:00pm – MFAH
The Tale of Kieu – 8:30pm – Miller Outdoor Theatre
Monday, August 19, 2013:
BigKidSmallCity Meet Up:  Mommy & Me Small Fry Adventure – 9:45-11:30am – Downtown Aquarium

Movies at Miller:  Men in Black – 8:30pm – Miller Outdoor Theatre

Tuesday, August 20, 2013:
Two for Tuesday, Buy One Get One Free Admission – Downtown Aquarium (Print Coupon)
Grand Gateway Ground Breaking – 9:00am – Hermann Park at Sam Houston Monument
Summer Kayak Boat Rides – 11:00-5:00pm – Discovery Green
Movies at Miller:  Men in Black II – 8:30pm – Miller Outdoor Theatre
Wednesday,August 21, 2013:
Summer Kayak Boat Rides – 11:00-5:00pm – Discovery Green
Movies at Miller:  Men in Black III – 8:30pm – Miller Outdoor Theatre