Lunch Box Tips at The Welcoming House & ABC 13 Segment!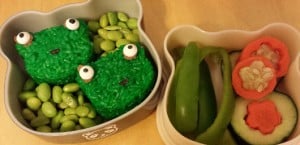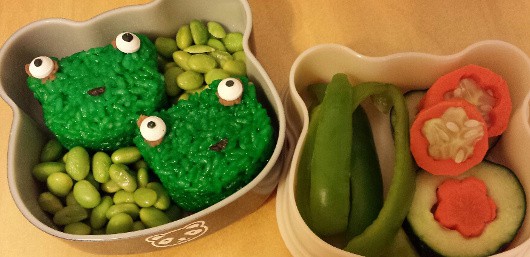 School is back in session and we've dusted off the old lunch boxes!  I'll start posting the weekly lunch box pictures on Fridays again this school year.  So far I have a couple rice balls to share with you… my favorite is the frog face and flower veggies!
This week I was also lucky enough to share my tips with The Welcoming House blog and ABC Channel 13!
Head over to The Welcoming House today to see my tips on making rice balls.  Stick around to check out Heather's great recipes, crafts and back to school ideas!  And later in the week, she'll be sharing her favorite back to school snacks on BigKidSmallCity!
Later today, at 4:55pm, turn on Channel 13 to watch the segment with Patricia Lopez!  She stopped by my house to help make school lunches!
Happy Back to School Week!