You Asked BigKidSmallCity!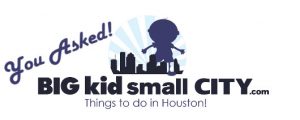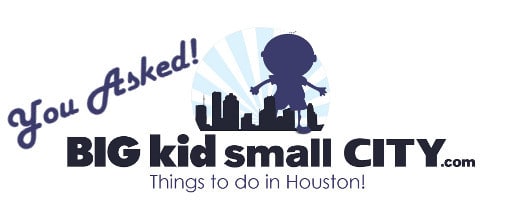 We have been collecting questions and are answering them here each week.  These are real questions and real answers.  We'll feature any question as long as it's polite and appropriate for our audience!
Who is Shanna? 
Shanna has joined the BigKidSmallCity team and is contributing articles each week!  She's visiting a new Houston Park, each week, in the summer.  During the school year, I'm sure she'll still have lots to tell us about.
Shanna has 2 kids, Keira (6) and Xander (4), that attended preschool with my kids.  Shanna does a lot of research and everyone looks to her for guidance.  So, for instance, when we don't know if we should apply to magnet schools, we see what Shanna is doing and copy her.  We know she's done the homework, so we trust her decisions.
This same thoughtfulness and planning goes into Shanna's birthday parties.  Without a big budget, Shanna throws some fabulous parties for her kids.  They have treasure hunts.. where a photo shows the next clue.  And at the last dragon themed party, the treasure chest at the end of the hunt was full of eggs, made of ice, with a baby dragon inside.  And everything she does is like this.  Well thought out.
Shanna is also the mom that was out doing everything in Houston,while I was at home trying to clean, organize and plan a perfect outing.  In fact, she is the mom that asked me if I wanted to go to the Downtown Aquarium on a Tuesday.  The impromptu playdate request shocked me.  I had never imaged just going on an adventure, without a grand plan, on just any old Tuesday.
And when I recovered from my shock, I created BigKidSmallCity.com.  I wanted to be the mom that was out living and making memories with my kids.  And I want to encourage others to do the same… just like Shanna encouraged me!