You Asked BigKidSmallCity!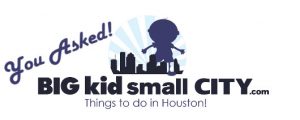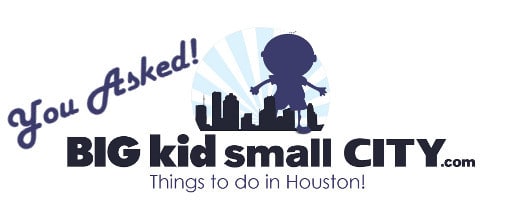 We have been collecting questions and decided to start answering them here each week.  These are real questions and real answers.  We'll feature any question as long as it's polite and appropriate for our audience!
Where in Houston do you live?
We live in Montrose and we love it.
We moved to Houston from San Diego.  We moved to San Diego from New York (and I got to New York via Nebraska, Wisconsin and Connecticut).
We were looking for a walk-able neighborhood in the middle of the city.  We narrowed in on the Montrose, Midtown, Museum District Area and got out a map.  We drew circles, with a 1 mile radius, around grocery stores, libraries, post offices and parks.  Where these circles overlapped, we searched for a house.
We really like this part of town.  It is urban, the neighborhood is buzzing with activity, there is a lot to do, and there is a good community.  Neighbors don't get into your business but they do know who belongs in Montrose.  At the grocery store, I get many offer of help from familiar faces.  And if 1 of my kids were to run down the street, I know that a neighbor would stop them and send them back to the right house.  Our Montrose neighbors take good care of us.
Check out this clip from the upcoming One Square Mile Texas PBS series that features Montrose!