You Asked BigKidSmallCity!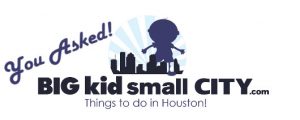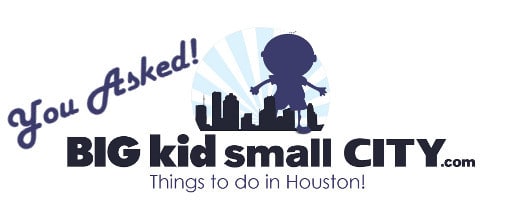 We have been collecting questions and decided to start answering them here each week.  These are real questions and real answers.  We'll feature any question as long as it's polite and appropriate for our audience!
Why did you start BigKidSmallCity?
I was expecting my 3rd child but trying to live life like before I had kids.  I was trying to do everything perfectly, and failing.  I was trying to have a perfectly clean house, a perfect scrapbook and execute on perfect plans.  The more I did this, the more I felt trapped.
At this same time, my oldest son started preschool.  One Tuesday a mom asked me if I wanted to go to the Aquarium.  I was shocked that you could just go to the Aquarium on any old Tuesday.  The next day, another mom asked if I wanted  to go to the Houston Zoo.  Again, I was shocked that you could just go on an adventure without making a perfect plan.
That is when it hit me.  While I was at home picking up toys and planning my life, these moms were out living and making memories with their kids.  This is when I created BigKidSmallCity.com.  It is to motivate myself to get out the door, it is my "perfect enough" scrapbook and it is to encourage other parents of young kids.