Where in Houston? Jerry Built Burger in Bellaire!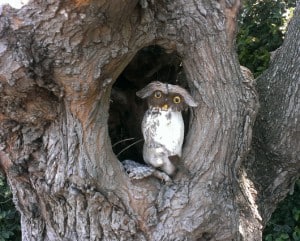 Yesterday we asked where in Houston this picture was taken. It's from the Jerry Built Burger parking lot. I know, I know, it's a little obscure. But it is pretty fun to grab lunch at the Holcombe Blvd location and then find an owl looking at you.
This picture was submitted by Felicia.  Have a Houston picture to submit? Just send it over!