Remember the BigKidSmallCity Meet Up at the Houston Fire Museum on July 3, 2013!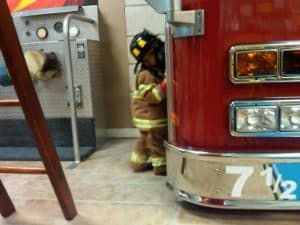 On July 3 at 10:00am, we will meet at the Houston Fire Museum!
We'll let the kids play in the kid's area with a  firetruck cab, fireman pole and fire safety house while we enjoy the air conditioning and closed off, easy to supervise, space.  We'll also have a couple giveaways!
BigKidSmallCity will sponsor the event, so there will be no admission fee if you mention that you are with our group.  Instead, if you are willing to donate a few dollars, we will raise money for Liam Webb.  He is a local 3 year old that is suffering from a malignant brain tumor.  Go HERE for details.
If you are interested in coming, email me at: Jill(at)BigKidSmallCity(dot)com.
(This format is to fight off spam.  Replace with @ and . if you are a real person that wants to attend!)