You Asked BigKidSmallCity!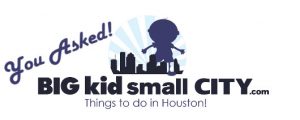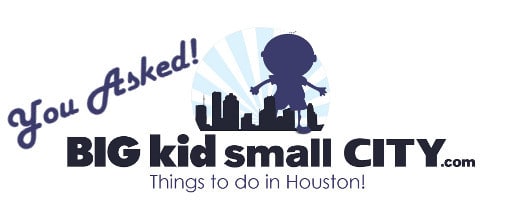 We have been collecting questions and decided to start answering them here each week.  If you have questions for us, contact us and we may feature them here!
We promise that these are real questions and real answers.  We'll feature any question as long as it's polite and appropriate for our audience!
Where should I start on the BigKidSmallCity website?
If you are looking for weekend events, you will see them posted each Wednesday on the website.  There will also be updates on Facebook and Twitter.  Every week I confirm each weekend event, so the list is current.  For recommendations on what to do any day of the week, look at the "Things to Do" tab on the top of the website and find the best of the best places in the pull down menu.  After that, browse through the menu on the right hand side and find lots and lots of things to do in Houston.  If you have questions or need a special recommendation, just click the "email" icon and ask me!
Can I make a recommendation for a review or event?
Of course!  We focus on inner-loop Houston but make our way across the entire city, state and country.  If you have an idea,  send us an email!