Ringling Bros & Barnum Bailey Circus – $10 Kid's Ticket Coupon & Promo Code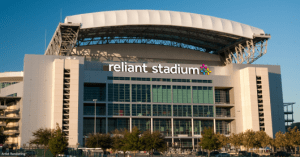 ***Update: For 2016, go HERE!***
***Update: For 2015, the code is KIDS10 for kids 2-12 years old!***
**Update: BKSC Reader Danica found the code for 2014!  cfakid for a $10 kids ticket!**
The Greatest Show on Earth is at Reliant Stadium July 11-28, 2013. Go HERE for details.  Tickets to the Ringling Brothers and Barnum and Bailey Circus start at $18, but Chick-Fil-A has coupons for $10 kid's tickets*.  Either pick up a coupon at Chick-Fil-A or buy tickets online at ticketmaster.com and use code CF2013.
Remember that you can also earn free tickets to the circus through the Houston Public Library Summer Reading Program!
*One full price adult ticket must be purchased for every 3 kid's tickets purchased.  8 total tickets per purchase allowed per coupon.
Photo Credit: Greater Houston Convention and Visitors Bureau