You Asked BigKidSmallCity!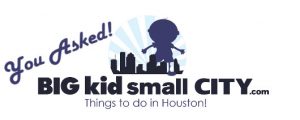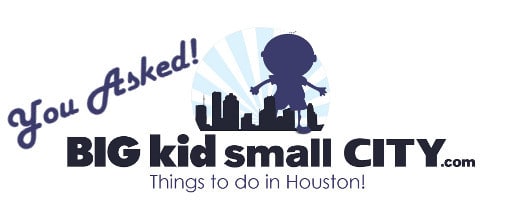 We have been collecting questions from our contact form, Facebook and Twitter accounts and decided to start answering them here each week.  If you have questions for us, contact us and we may feature them here!
We promise that these are real questions and real answers.  We'll feature any question as long as it's polite and appropriate for our audience!
Are you a Things-to-Do-Blogger or a Mommy-Blogger?
BigKidSmallCity is focused on Things to Do in Houston, with Kids, so that makes me a Things-to-Do-Blogger.  It is our mission to help parents of young children get out of the house and enjoy all that Houston has to offer.  That said, I am a Mom, so I often act like a mom and say mom-like things!
Do you cover things to do all over Houston? 
BigKidSmallCity focuses on innerloop Houston but extends our reviews across the city, state and country.
Do you really do all the things on your blog?
Yes, if we are reviewing it, we did it.  We know just how hard it is to drag your family out of the house each morning, buckle car seats, find parking, pull out strollers, find snacks, find bathrooms, find sippy cups, and repeat.  We also know, first hand, how fun it can be to explore Houston with kids!