Things to do in Houston this Mother's Day weekend, with kids! May 9, 10, 11, 12, 2013
This weekend event listing just got better!  I've pushed up the post to Wednesday evenings and am now including Thursday events… including the free admission details to many museums!
This weekend Houston is celebrating Mothers and Art Cars!  The Art Car Parade is on Saturday with lots of events leading up to it.  Check out the Sneak Peak at Discovery Green on Thursday night.
Wondering how to celebrate with mom?  Take her to Madame Butterfly, Charlotte's Web or The Days & Knights of King Arthur.  Head to Blessington Farms for strawberry picking and moms get in free to the Farm Funland.  Or stay local and visit Discovery Green or another fantastic picnic spot in Houston.
Be sure to also check out this list of free Houston activities for any day of the week!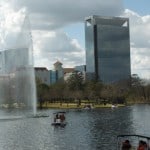 All Weekend, May 9, 10, 11, 12, 2013:
Strawberry Picking – Froberg's Farm
Thursday, May 9, 2013:
HEB Farmers Market – 3:00pm – HEB Montrose Market
Mom-O-Rama – 10:00-1:00pm – Whole Foods Kirby
The Truth – 6:00-10:00pm – Discovery Green
UHD Presents Thursday Concerts – 6:30pm – Discovery Green
Art Car Sneak Peek – 6:30-9:30pm – Discovery Green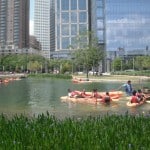 Free Museum Entry
Children's Museum of Houston – FREE Thursday 5:00-8:00pm
The Health Museum – FREE Thursday 2:00-5:00pm
The John C. Freeman Weather Museum – FREE Thursday 12:00-4:00pm
Houston Museum of Natural Science – FREE Thursdays 3:00-6:00pm
The Museum of Fine Arts, Houston – FREE Thursdays 10:00-9:00pm
Friday, May 10, 2013:
The Truth – 6:00-10:00pm – Discovery Green
Houston Ballet presents Madame Butterfly– 8:00pm – Miller Outdoor Theatre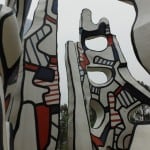 Friday Night Films: 16 Candles – 8:30pm – Whole Foods Montrose
Chipotle Green Film Series:  Eating Alabama – 8:45pm – Discovery Green
Saturday, May 11, 2013:
Urban Harvest Farmer's Market – 8:00-12:00pm – Eastside (1 block north of Richmond)
Art Car Festivities – 9:00am – Taft & Allen Parkway
Strawberry Picking & Free Entry to Funland for Mom – 9:30-2:30pm – Blessington Farms
Free Train Rides for Members – 10:00-5:00pm – Hermann Park Kinder Station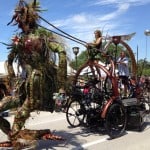 Kids Clinics: Sweetheart Frame – 10:00am – Lowes
Charlotte's Web – 10:30am – Main Street Theater
Young Writers Workshop – 10:30am – Discovery Green
The Days & Knights of King Arthur – 11:00am – Interactive Theater
Kayak Boat Rides on Kinder Lake – 11:00-5:00pm – Discovery Green
Art Car Parade – 1:00pm – Allen Parkway
Houston Ballet presents Madame Butterfly – 8:00pm – Miller Outdoor Theatre
Sunday, May 12, 2013:
Kayak Boat Rides on Kinder Lake – 11:00-5:00pm – Discovery Green
Urban Harvest Farmer's Market – 2:00-4:00pm – Eastside (1 block north of Richmond)
Houston Ballet presents Madame Butterfly – 8:00pm – Miller Outdoor Theatre