Things to do in Houston this weekend, with kids! April 19, 20, 21, 2013
This weekend, celebrate Earth Day at the Houston Zoo or Children's Museum.  Or just celebrate the outdoors at Discovery Green's many events, including En Masse, a "deconstructed parade".  Or you can head up north to the Crawfish Festival or down south for Strawberry Picking.  Looking for something different?  On Saturday you can tour the rooftop solar panels on top of IKEA Houston.
The splash pad inside the Houston Zoo is now open, so grab your swimsuits if you go.
Look through the list below and go have some fun this weekend!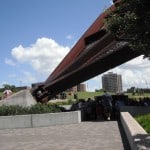 All Weekend, April 19, 20, 21, 2013:
Strawberry Picking – Froberg's Farm
Crawfish Festival – Old Town Spring
Friday, April 19, 2013:
The Sacred Harp – 8:15pm – Miller Outdoor Theatre
Saturday, April 20, 2013:
Earth Day – 9:00-3:00pm – Houston Zoo
Strawberry Picking – 9:30-2:30pm – Blessington Farms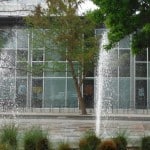 Earth Day Lemonade Stand – 10:00-2:00pm – Whole Foods Montrose
Earth Day Extravaganza – 10:00-6:00pm – Children's Museum of Houston
Young Writers Workshop – 10:30am – Discovery Green
Kayak Boat Rides on Kinder Lake – 11:00-5:00pm – Discovery Green
Menil Arts & Indie Book Festival – 11:00-6:00pm – Menil Collection
Houston International Festival – 11:00-8:00pm – Downtown Houston
Dia at Discovery Green – 12:00-2:00pm – Discovery Green
Rooftop Solar Panel Tour – 12:00-4:00pm – IKEA Houston (Thanks for the tip HoustonOnTheCheap!)
Charlotte's Web – 1:00 & 4:00pm – Main Street Theater
En Masse – 4:00-8:00pm – Discovery Green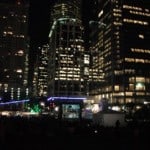 Flea by Night – 6:00-10:00pm – Discovery Green
Noche Caliente featuring Marlon – 8:00pm – Miller Outdoor Theatre
IKEA Screen on the Green: Drumline – 8:30pm – Discovery Green
Sunday, April 21, 2013:
Earth Day – 9:00-3:00pm – Houston Zoo
Kayak Boat Rides on Kinder Lake – 11:00-5:00pm – Discovery Green
Houston International Festival – 11:00-8:00pm – Downtown Houston
ROCO in Concert – Big Bang! – 8:00pm – Miller Outdoor Theatre