Things to do this weekend in Houston, with Kids! March 14, 15, 16, 17, 2013
There are 4 more days of Spring Break and there is a lot to do! You can visit the Rodeo, Discovery Green, Main Street Theater and the Museum District, and more.
Parking is likely to be a problem everywhere.  If you can take METRORail, drive to your destination early, or just be ready for the crowds.  Check HERE for the City of Houston Spring Break parking plans.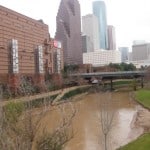 All Weekend, March 14-17:
Houston Livestock Show & Rodeo
Destination Celebration Spring Break Bash – Children's Museum of Houston
Nature Camp – Houston Arboretum
Strawberry Picking 9:00-6:00pm – Froberg's Farm
Thursday, March 14:
Spring Storm Navigator Camp (ages 12-17) – 9:00-12:00pm – Weather Museum
Strawberry Picking – 9:30-2:30pm – Blessington Farms
Miss Nelson is Missing! 11:30am – Main Street Theater
Pi Day Pie Fight – 2:00pm – Children's Museum of Houston
Friday, March 15: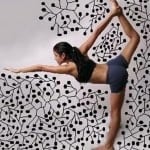 Miss Nelson is Missing! 11:30am – Main Street Theater
Meditation & Yoga – 4:30-6:30pm – Rice Gallery
Chipotle Green Film Series: Cafeteria Man – 8:15pm – Discovery Green
Saturday, March 16
Strawberry Picking – 9:30-2:30pm – Blessington Farms
Young Writers Workshop – 10:30am – Discovery Green
Houston St. Patrick's Parade – 12:00pm – Downtown
Sustainable Living Fest –12:00-6:00pm – Market Square Park
Miss Nelson is Missing! 1:00 & 4:00pm – Main Street Theater
Flea by Night – 6:00-10:00pm – Discovery Green