Red Gold Tomatoes Review, Song & Giveaway! Register to win a care package from Red Gold!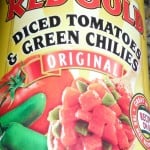 Two tomato themed things happened to us last week, and both had to do with Red Gold Tomatoes.  Read on to see how a Red Gold Tomato themed things can happen to you!
First, we were listening to the car radio and the kids heard something about Red Gold.  They were thinking it was some new Mardi Gras treasure that they needed to collect.  After a minute of discussing the new gold, I interrupted the backseat conversation and told the kids that Red Gold is a company that sells tomatoes… Red is for the color and Gold is because they are good.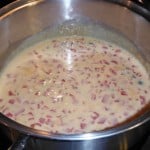 The second thing was that I learned that Red Gold Tomatoes were now be sold in Houston, at Kroger stores, and they wanted to send some samples to BigKidSmallCity.  The kids still wondered if we would be getting red gold tokens in the mail, but I assured them it would be better.  It would be the fixings for our Super Bowl Queso.
If you follow this blog, you know that I cannot cook.  I make cool school lunches for the kids and then excuse myself from any dinner time heroics.  But, I can chop up Velveeta cheese, add a can of Diced Tomatoes with Green Chilies, heat and stir.  And this is what I did on Super Bowl evening.
I made one bowl of Red Gold Queso and one bowl of Rotel Queso and left them on the table with a bowl of chips.
See the video below to learn the winner.  I promise this was not staged.  My very serious young man – the one who follows all rules and will absolutely not break the school dress code or participate in any Wacky Wednesday shenanigans –  got on his chair and sang, "Red Gold Queso Rocks".
So, I think we will declare Red Gold the winner.
Do you want to try Red Gold for yourself?  One lucky BigKidSmallCity fan will get a care package sent to their house!
To enter the contest, you must:
1. Go to FACEBOOK and "Like" us.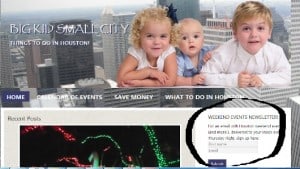 2. Sign Up for the Free Weekend Events Newsletter. (On the right of the homepage.)
3. Leave a comment on THIS post.
On March 1, 2013 I will randomly select 1 winner using RANDOM.com. 
The winner does not need to perform the new "Red Gold Queso Rocks" song, but will get their (family appropriate) video on BigKidSmallCity if they do!