"I Love School" Lunch Boxes – Panda Bento Box, Panda and Star Rice Balls!
Each day we make fun lunches.  My not-so-secret motive is to get my kids to stop complaining about waking up early for school.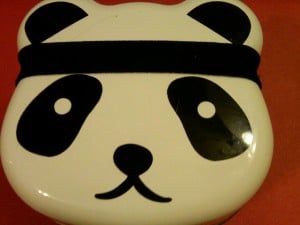 This week we got brand new Panda Bento Boxes
that got my kids out of bed and ready in record time.  These 2 tiered bento boxes hold the perfect amount of rice, fruit and vegetables.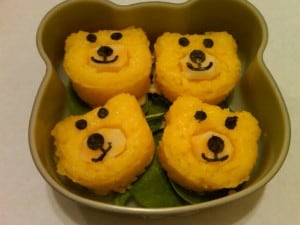 Our first lunch of the week was bear rice balls. Making them is easy. Just throw sushi rice in a rice cooker, add water and food coloring, and wait. Once the rice is ready, add a little salt, spoon the rice into a Bear Rice Mold
and squeeze it tight. That's it.
To make this a little more fancy, I added a slice of a cheese stick for the snout and used a Nori Punch
to punch out a cute Nori
faces.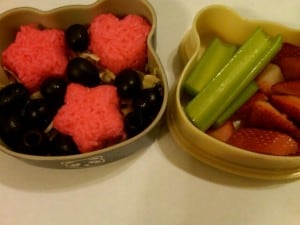 I added the rice balls to a bed of spinach and humus.  In the second tier of the bento box, I added carrots and cauliflower.
The rest of the lunches were mostly the same.  We used other rice molds, including the Heart and Star Rice Molds
.
The Panda Bento Boxes turned out to be a good purchase. The 2 tiers are held together with an elastic band and all pieces made it home from school.  I put these boxes into their insulated lunch bags with a ice pack and water.  And sometimes Pirate's Booty
.  (Are my kids the only ones that can eat their body weight in Pirate's Booty?)
All in all, it was a good week at school and I thank Amazon.com and the Panda Bento Box!