"What are you thankful for?" Wreath – Thanksgiving Craft for Kids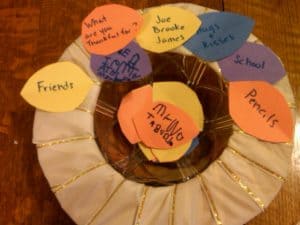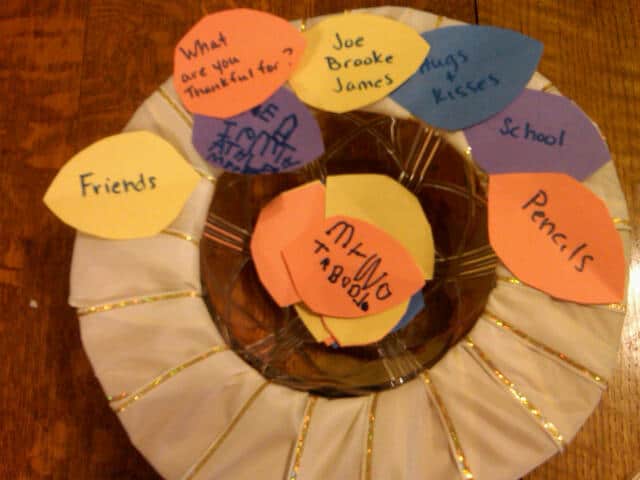 In the latest Family Fun Magazine, there is a great Thanksgiving wreath.  You take a Styrofoam wreath, wrap it with fabric or ribbon and have everyone add card stock leaves which say what they are thankful for.
We modified it a bit to fit the supplies we had on hand.  I cut out a cardboard "wreath", wrapped it in ribbon and cut out construction paper leaves.  I left the started project on the kitchen table and the kids have been adding to it all week.  Each day that say, "Oh, I'm thankful for this… better get a leaf!".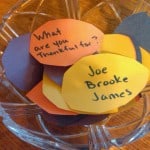 The craft has been so successful that I think I'll get the actual supplies and take the project to Thanksgiving Dinner.  Go HERE to get instructions.
What Thanksgiving crafts do you have?