Happy Birthday Papa + Super Secret Downtown Adventure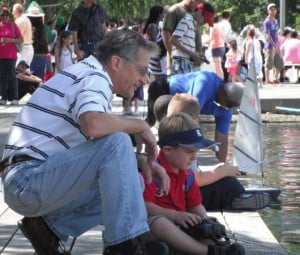 Today is the birthday of a very special grandpa and dad!  Happy birthday Papa!
Joe is busy planning a super secret birthday adventure for this weekend.  I think it's going to look a lot like THIS one.  The Downtown Aquarium has buy-one-get-one-free admission on Saturday, so I hope you like sharks!